Who knew how much musical talent the industry was hiding?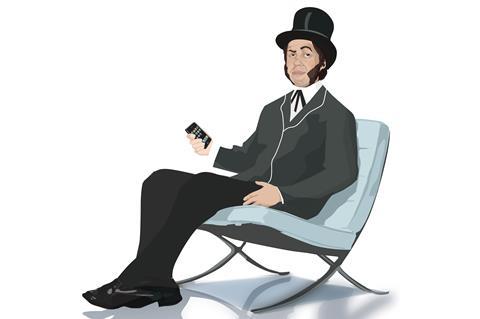 Big shots
My thanks to the reader who alerted me to a music video on YouTube. Not being au fait with popular music I was sceptical, but McAlpine's Fusiliers by the Dubliners – a ballad about the Irish labourers who came to Britain in the 20th century – got my attention. The song's title refers to Sir Robert McAlpine, a big employer of Irish men back then – and also of the late great Benny Kelly (from Northern Ireland's Newry) who rose up to be the company's London director in the 1990s. The tributes paid to Benny after his death last month show the regard in which he was held, and the same could be said of McAlpine if you read the comments below the video – it's hard not to be moved by the memories the song clearly stirs up.
Good things come to those …
Never one to do things by halves, Ballymore has lodged proposals to redevelop much of the hallowed site of the St James's Gate brewery in Dublin – home of Guinness. Its plans, drawn up by FaulknerBrowns Architects, will deliver new homes, commercial space, a food hall and a performing arts venue while retaining the site's historic structures and brewing operations. It will take 10-15 years to deliver in full, apparently. I shudder to think how much a pint of the black stuff will cost by then.
A colleague who resorted to covering up windows with sheets and bits of cardboard bemoaned the amount of glazing in her south-facing kitchen where you could 'fry an egg on the floor'
Ronaldo gets lion's share
From the highs of celebrating the Lionesses' 4-0 victory over Germany, we were quickly brought back to reality. This long overdue boost to the women's professional and grassroots game was followed by the Department for Education refusing demands for schools to give girls equal access to football in PE lessons. There's still a huge distance to go in the elite sport too, according to research sent in by RIFT Tax Refunds. After some data crunching it's found the combined annual income of the entire 23-woman squad is a quarter of that paid to Cristiano Ronaldo. Puts construction's gender pay gap into perspective.
Talking rubbish
Reducing waste is a "good thing" for the environment – that's a given – but few of us are delusional enough to think filling our recycling bins correctly will save the planet. Except maybe Rishi Sunak, who when (finally) asked during the first Tory leadership TV debate about climate change picked recycling as one of three key actions. Cue outraged tweets along the lines of "we're all going to roast to death" and later complete bafflement at Liz Truss's description of her teenage self being an "eco-warrior". When it comes to actual policies, Sunak and Truss had clearly not even thought about it – but then, if you live in a world of your own, why do you need to?
Sizzling
Talking of hot air, the recent heatwave's record-breaking (not in a good way) temperatures had much of the country preoccupied with how to keep cool. Contractors put out statements about monitoring the health and safety of site workers, while office workers weighed up a disrupted commute to get to air-con offices versus testing the (lack of) thermal efficiency of their homes. A colleague who resorted to covering up windows and skylights with sheets and bits of cardboard bemoaned the amount of glazing in her south-facing kitchen, where you could "fry an egg on the floor". That's one way to introduce adaptation to the home, I suppose. And then think of the gas you save.
Top of the pops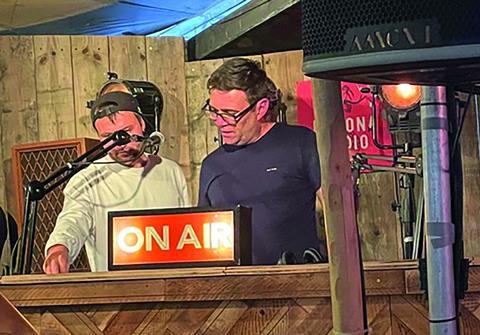 Manchester's music scene has been known for producing acclaimed acts over the decades, with the likes of Happy Mondays, the Smiths, Joy Division, the Buzzcocks and Oasis to name just a few. But last week there was a new DJ on the scene playing a live set and creating quite a stir on social media. One
Andy Burnham
was pictured riding the decks at the trendy Ramona restaurant and bar in the city, even being joined at one stage by shadow levelling up secretary Lisa Nandy. The mayor of Manchester later joked to Building that his DJing exploits mean he can now "take some of the credit" for Manchester's musical reputation. Hmm, keep on telling yourself that, Andy.
Send any juicy industry gossip to Mr Joseph Aloysius Hansom, who founded Building in 1843, at hansom@building.co.uk