A ticking off at HS2, City sharks and wise words from Barack Obama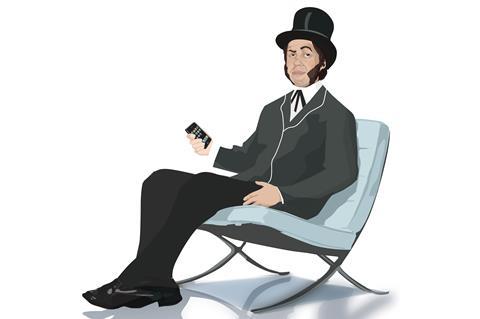 Carbuncle-free zone
The Prince of Wales and architects have not always been easy bedfellows so if the folk at Stanton Williams were a little nervous about the visit the heir to the throne made to their Museum of London scheme in London's Smithfield last month, then I don't blame them. Charles kept schtum but it all seemed to pass off smoothly, given what the museum's director Sharon Ament had to say: "The prince's commitment and passion for the UK's built heritage, and preserving it for future generations, is something that we absolutely share." No doubt he'll have something to say if things don't work out.
Boring for England
A site visit to HS2's Chiltern tunnels project at the start of the month was a strictly controlled affair, although not all staff got the memo. A bigwig ushered the gaggle of scribes to the giant tunnel boring machines which have begun inching their way forwards on the job, only to be shouted at by a colleague for not signing them in. "There's a procedure here, boys," he puffed. The group duly trooped back and signed in, everything dotted and crossed. I hope.
A fishing expedition
Consultant RLB has been billeted in new home the Salesforce Tower, better known as the Heron Tower, on Bishopsgate since last November and one of my team had a look around last week. Worth noting is the giant fish tank in the building's lobby. A friendly sort in reception tells my hack it's filled with 78,000 litres of water and is stocked with 300 exotic fish including two sharks and a stingray. Suffice to say, this is not the sort of tank that sits unloved in a corner of a room and is so big it requires two scuba divers to clean it three times a week. "Tanks a million," I'm sure they say.
Over the hill and far away
Sticking with expensive railways, Crossrail chief executive Mark Wild revealed he lived in Melbourne during his time as boss of Public Transport Victoria a few years ago. Given my hack is from the Australian city, she inquired which part. Turns out it was Armadale, an area estate agents might call "desirable" given houses regularly go for more than £1m. My scribe hails from Clifton Hill in the north, still nice, but less posh. Wild was impressed. "The north," he added diplomatically, "was just better."
Ahead of the game
No less a figure than former US president Barack Obama joined U2 singer Bono in congratulating recent RIBA Gold Medal winner David Adjaye on his award, the UK's highest honour for architecture. His prize caps a remarkable turnaround for the Ghanaian diplomat's son from the travails he experienced a few years ago when his practice ran into problems following the 2008 financial crash. Congratulating Adjaye, Obama reckoned the pair were kindred spirits. "We're about the same age, we both have childhoods, moving all over the place," he mused. "Although," the 54-year-old added, "he was smart enough to shave his head, so he does not have so many grey hairs."
Snap, crackle and K-pop
I hear there's been a bit of push to get staff at Rogers Stirk Harbour & Partners onto LinkedIn. With this in mind, one of the firm's 70-something engineers decided to put a performance of a K-pop (Korean pop to us oldies) band on his timeline. The group, whose name escapes me, were doing their thing to promote the opening of the Parc 1 mixed-use scheme in Seoul which RSHP helped design and includes a shopping mall and five-star hotel. Given 70-somethings aren't K-pop's target audience, I think our man did it for his grandkids.
Something's brewing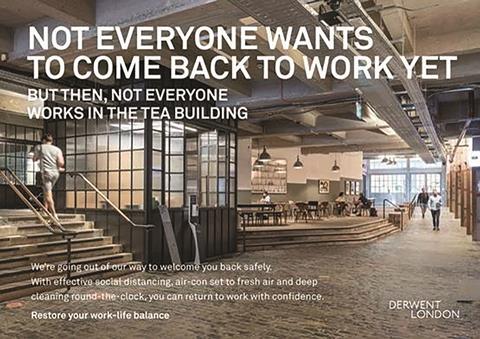 Derwent has taken to the billboard to encourage people to get back to working in an office. Given it's a London office developer, the campaign would seem to be a logical step. Turkeys, Christmas and all that. The move has been drawn up to let people know what it is doing to make the return as safe as possible. Buildings featured include the Tea Building in Shoreditch. It's rather nice inside. In fact, it's just my cup of tea.