A housing minister comes over all Marie Antoinette as he sips a bit of bubbly… meanwhile, working parents are going round the bend
Noughts and crosses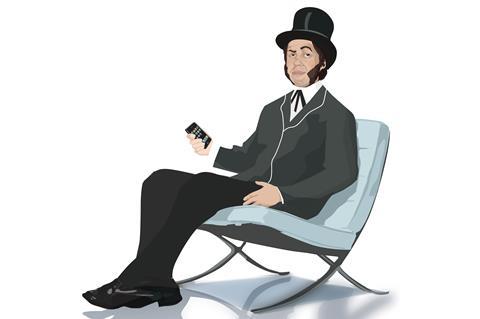 Inefficiencies in public procurement have become a hot topic in recent years, which is why one of my hacks thought he was on to a winner of a headline after he spotted that the value of a planned construction services framework from the Crown Commercial Service had ballooned from £1.5bn to £8bn in the space of five months. The 430% rise proved to be a dead end, however, when a spokesperson clarified that the number was a typo and should have read £8m, not £8bn. Unfortunately, that was also a typo, as the actual value turned out to be £800m. A few harmless, misplaced zeros here and there shouldn't be any cause for concern, though – it's not as if the government is spending much on anything else at the moment.
Living in his own bubbles
For the thousands of leaseholders trapped in their homes by the cladding scandal, the pandemic was not the only reason to feel traumatised last year. Luckily, housing minister Chris Pincher was on hand recently to calm nerves …by recommending a £174 bottle of Krug champagne. "This wine fair dances in its glass," wrote Pincher in his regular wine review column in the Critic magazine as he mused over the "nutty effervescence" of the 2010 Grand Cru Cuvée. "One salutes champagne by sipping," he added. Not quite as enthused was Labour shadow housing minister Mike Amesbury, who called Pincher "truly out of touch and breathtakingly arrogant". From the torrent of abuse directed at Pincher over social media, it sounds like he might need to recommend something a bit stronger next time.
A few harmless, misplaced zeros here and there shouldn't be any cause for concern, though – it's not as if the government is spending much on anything else at the moment
Denial – a river in Egypt
With 22 Bishopsgate reaching practical completion last month, I'm reminded of the time a couple of years ago when former City of London chief planner, Peter Rees, was spotted leading a class of students around Shoreditch in his role as a professor of places at the Bartlett. Asked by one of my team what he thought of the building towering in the background, he said words to the effect that it wasn't one of his. He'd left by the time it was approved. He was at it again last week, telling the Guardian: "I wasn't responsible for that one." It would seem, then, that he still hasn't changed his mind in the intervening years …
Teacher's pet
Home-schooling is all the rage right now and it's fair to say it's causing havoc for working parents across a range of industries, not least construction, which has been told to keep going during the latest lockdown. But there have been some more lighthearted moments since schools were shut at the start of the month. A colleague tells me his son's class was asked to draw a pet by their teacher and then explain via a video call at their online registration why they would want it as a pet. One drew a cheetah "so I can cuddle it" and another drew a shark "so I can take it to the park". My colleague's son drew a cat "because I'm getting one". Which was news to him.
Silence in class
One panicked construction dad was forced to stage an intervention at his five-year-old daughter's online registration when her teacher asked the class what they were doing that weekend. His daughter replied: "We've got lots of people coming over." Worried dad, fearing a fine and being hauled before the beak, was forced to interject. "Er, that's not quite true actually." He tells me his daughter's mute button remained on for the rest of the conversation.
Warped imagination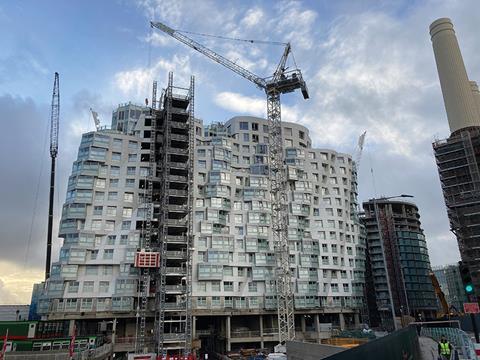 One of my team was out and about over Christmas (on her own, obviously) and took this picture of Frank Gehry's flats going up at the Battersea Power Station redevelopment in south London. For a moment, she thought she'd overdone it on the festive booze and that they'd been built wonky. But she remembered the Canadian-born architect's signature is crumpled facades. Let's hope the scheme's would-be buyers do as well.
Send any juicy industry gossip to Mr Joseph Aloysius Hansom, who founded Building in 1843, at hansom@building.co.uk