As housebuilders struggle to put their falling numbers into words, some wag has at least a suggestion of what they can put into their hard hats
Brand aid
Interesting line in McCarthy & Stone's interim results which came out earlier this month. It said it was hit by £60m of covid-related exceptional items. Included in this figure was something called "brand value". "No justification in it for any housebuilder," is one analyst's assessment of the reference. Goodwill, I get, but brand value? Answers on a postcard, please.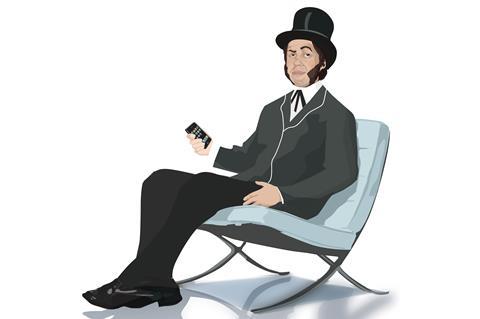 Coping with loss
Sticking with the retirement housebuilder, the interims were the last set of results presided over by its outgoing chief financial officer, Rowan Baker, who joins as Laing O'Rourke's new CFO in September. Given McCarthy & Stone posted a £91m pre-tax loss in the first half, and that quoted firms are unable to provide any sort of guidance on what their figures will be this year, one wag suggests to me that the experience will come in handy as covid-19 is expected to start tearing into contractors' numbers in the coming months.
Hold those golf clubs …
Numis analyst Howard Seymour moved off building research at the end of May after years covering the sector. He was due to retire but is now staying on at the broker and helping out a bit. Having started out way back in 1986, he has seen a lot of change and he admits he'll miss the industry. "It's a great sector," he says. There's certainly been lots to write about – and that's just since March with all this covid palaver …
VAR-VAR-VOOM
Speaking at a recent Building webinar on risk and regulation, Graham Watts, chief executive of the Construction Industry Council, addressed the impact that the new building safety laws will have on the industry. "The building industry is in for a game-changer, which is at least as significant as the introduction of VAR has been in football," he says. Given that VAR – video assistant referee, to give it its full name – is deeply unpopular with fans, players and managers and gets a lot of decisions wrong, it's perhaps not the best analogy – let's hope the omens are better for building safety.
Another massive bill
If the safety bill wasn't fiendishly complex enough – it runs to a whopping 334 pages – the government has helpfully produced a set of explainer notes. Mind you, these run to 189 pages. Let's hope those who print off all 523 pages have stocked up on recycled paper.
Light bulb moment
A risk management firm emails in after we reported the National Trust is suing a builder and surveyor following the fire at Clandon Park in Surrey which the charity reckons is going to cost it £115m to repair. He says his interest was piqued because one of his friends was a fireman who attended the 2015 blaze. Many priceless paintings and artefacts were lost, but he tells my hack his quick-thinking mate managed to save some treasures such as light fittings by simply unscrewing them from the walls and ceilings. Seems this fireman was switched on.
Wherever I lay my hat
Ardmore's redevelopment of Hornsey Town Hall in Crouch End into posh flats drawn up by Make continues, despite grumblings from the north London borough's residents. It's the sort of place where people do yoga, drink soya milk and eat vegan food. "That lot," Alan Partridge would say. And it's also the kind of place where hanging baskets are fashioned out of builders' hard hats.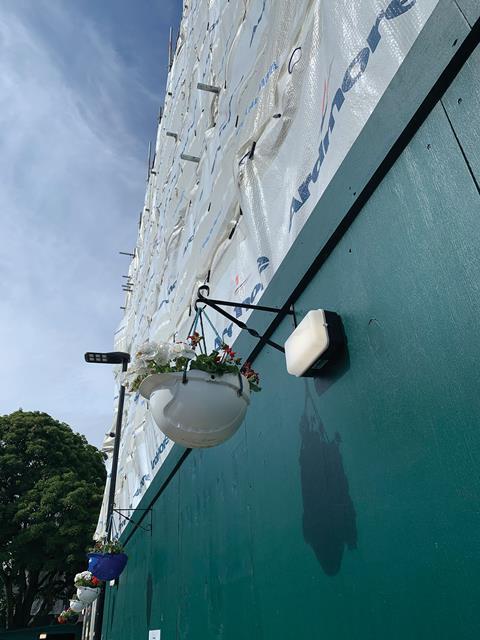 Send any juicy industry gossip to Mr Joseph Aloysius Hansom, who founded Building in 1843, at hansom@building.co.uk
Tell us about the projects that make you proud to help
Building's Proud to Help campaign highlights all the work construction is doing to support the country's public services, critical works and supply chains, as well as setting it back on the road to recovery. Contact us at newsdesk@building.co.uk with the subject line 'Proud to help' or via LinkedIn or Twitter with your #ProudtoHelp stories