The sector's leading lights were full of sporting energy this month – oh, and the Building Awards were back in person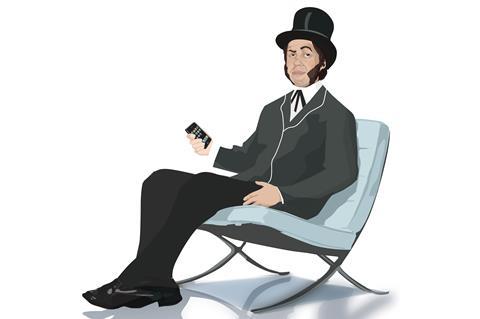 All downhill from here
Now he'll be freed up, one of the events Mace's Steve Pycroft will be doing next year is riding across the French Pyrenees for a week or so at the end of May. He's got the time after calling it a day at Mace and construction in general. To help him get over the cols, he's enlisted the help of an online coach. Sean Yates is a former professional, a former yellow jersey wearer at the Tour de France and one of the few British cyclists to make the grade in the 1980s when cycling was regarded in the UK as just a fringe sport for oddballs. One of the climbs being tackled by the group, which also includes the boss of Mace's consulting arm, Jason Millett, is the Col du Tourmalet, the most climbed mountain in Tour de France history. Let's hope they don't go down the other side as fast as Yates once did in his racing days – a truly frightening 70mph.
The art of marriage
The Building Awards were held in person for the first time in two years earlier this month, and the nominated charity was Haven House Children's Hospice. Close to £30,000 was raised for the group, helped by the usual last-minute flurry of bids taking place at the silent auction. One industry chief pondered a deadline-beating offer for some limited edition prints by the artist Damien Hirst. A snip at £15,000. Would he make a bid, my scribe inquired? "I'd like to keep my marriage," came the reply.
PRs in a spin
Industry flacks – PRs in other words – have been in the wars recently. Mace's David Hendy returned from his wedding with a broken right hand – after the usual party high jinks saw him fall off somebody's shoulders. A painful hand didn't stop his honeymoon and it was only when he got to the hospital on his return that he was told he'd broken a metacarpal. "I just thought it was a bit sore," he adds. And boxing fan Max Jewell, McAlpine's external spinner, broke a couple of ribs sparring in the ring the other week. "I let my guard down," he says, ruefully. "If you want a quote – it hurts."
How did Norman Foster end up 'in conversation' with John Kerry, former US secretary of state, at a breakfast debate for the world's mayors?
Popping in on the neighbours
Among the events it was possible to attend at COP26 in Glasgow, there was one with quite the billing for an architecture journalist. But how did Norman Foster end up "in conversation" with John Kerry, the former US secretary of state, at a breakfast debate for the world's mayors? Turns out they are neighbours at Martha's Vineyard in New England. "Pleasure to be here with my friend … Lord … Norman Foster," said Kerry. "On Martha's Vineyard where we are neighbours, he's just Norman." You can just imagine the chat over the fence. "You available to do a thing in Glasgow this autumn?"
It's the game of the name
Haworth Tompkins, the architect that won the Stirling Prize a few years back for designing the Everyman Theatre in Liverpool, commissioned a snapper to take some pics of a recently completed housing scheme in east London. His name? Fred Howarth. Oh crumbs. It just means another opportunity for people like me to tie themselves up in knots trying to make sure his name and that of Haworth Tompkins is spelt right. Turns out it's not just us hacks who break out in a cold sweat over the name. Lots of staff at the firm also suffer the same dread and have problems spelling it correctly, with a recent company Christmas quiz asking which happens more frequently: Howarth or Tomkins?
Don't give up the day jog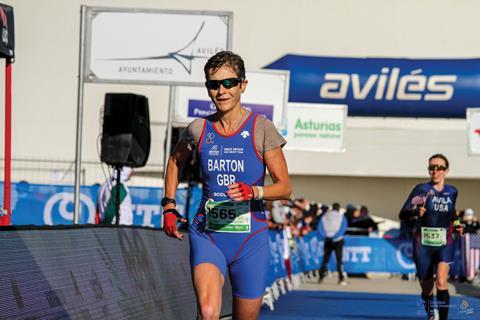 Well done to the co-founder of construction law specialist Barton Legal who recently became the World Duathlon Champion in her age group. Yes, it's hats off to Trish Barton for winning the event in Spain, an event that consists of a cycle ride sandwiched between two runs. Winning by two minutes in front of her nearest rival allows me to say, rather lamely, that her feat gives new meaning to the phrase "legal manoeuvres'".
Send any juicy industry gossip to Mr Joseph Aloysius Hansom, who founded Building in 1843, at hansom@building.co.uk