This week, a cities of the future event prompts a dodgy way to travel, a council aiming for decor neutrality ends up rather off-colour, and a new crop of homes seem designed for those who simply never go out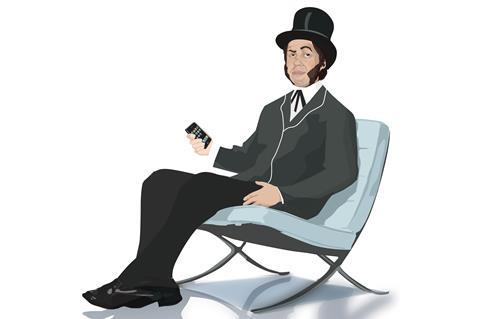 The crooked way
One of my hacks was lucky enough to get spirited away to Arcadis' City of 2030 Accelerator in Amsterdam last week, which presented 10 tech start-ups with the opportunity to pitch their solutions for the cities of the future. Unfortunately, there was a public transport strike in the Dutch city that same day so a number of people were forced to look for alternative ways to make it from the airport to the event. My hack overheard one attendee who, fed up with waiting for an Uber, pretended to be someone else to the chap at the airport holding up a cardboard sign. A distinctly old-tech way to get from A to B.
Small wonder
Older readers might remember Andrew Roberts. He was the son of Multiplex founder John and disappeared from the limelight after the firm, laid low by its Wembley stadium woes, was snapped up by Brookfield in 2007. Since then, Multiplex has bounced back and so, too, has Andrew. He's now helping head up Sydney firm Roberts Pizzarotti – whose self-description as a "boutique tier one contractor" leaves me confused as to whether it's in the line of such major stadium rebuilds or prefers a smaller scale …
V.I. pee
One of my team bagged a couple of tickets for the recent All Points East music festival held in east London's Victoria Park. He was particularly excited that the tickets he'd been handed by an obliging property PR were for the VIP section, which he anticipated would promise better toilets. The only trouble was they were out of order. Serves him right, I say.
True colours
I hear that a staircase in the new headquarters of Hounslow council in west London built by Bouygues has been painted magenta. Something to do with it being a politically neutral colour, apparently. I always thought a version of magenta resembled the livery of Ukip, myself. Given 49% of the borough voted to leave the EU in the 2016 referendum, maybe there's something more going on. Nonetheless, I think the only politically neutral colour anyone can be happy with is John Major grey.
Blown away
As more and more revelations about how hopelessly optimistic Crossrail's management were about hitting its December 2018 opening date, some might see an irony in the recent departure of former chief exec Andrew Wolstenholme from BAE Systems after just 12 months for "personal reasons". Wolstenholme, who has been facing increasing scrutiny over his role at Crossrail, told MPs last month that when he left last March the railway was still on target to open by its appointed date. New man Mark Wild thinks differently. He says it will open in March 2021 and there are still a quarter of a million things to sort out. Wolstenholme had been in charge of the defence firm's maritime and land division. That bit of the business makes torpedoes …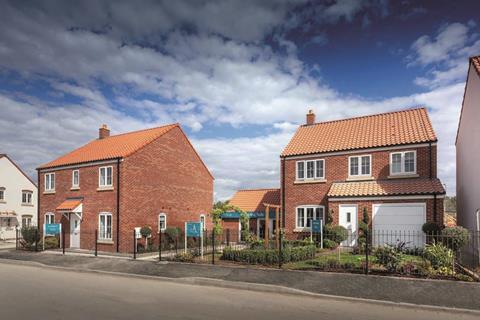 Ideal for the home-working commuter
Over in the Lincolnshire village of Branston, one housebuilder has found itself in a bit of a pickle. Morgan Sindall-owned Lovell has just finished a development, the Spires, with a glamorous new marketing suite now open to would-be homebuyers. But eagle-eyed visitors may notice something odder about these new homes than the absence of spires: at least some of the garages are surrounded by fences. This will undoubtedly complicate the parking of most non-airborne vehicles – and even a bicycle would have to trample over a nicely planted flowerbed. Perhaps residents can use the space for band practice instead …
Send any juicy industry gossip to Mr Joseph Aloysius Hansom, who founded Building in 1843, at hansom@building.co.uk