A shameless plug for a book all about me (Joseph Aloysius Hansom, founder of The Builder) and my links with social reformer Robert Owen
Known unknowns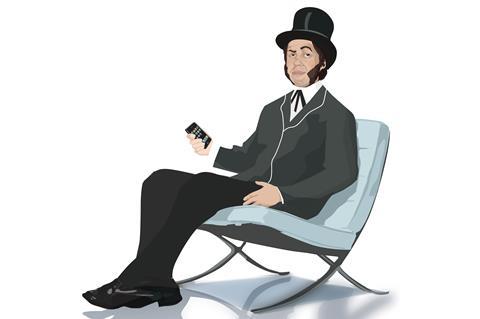 Good news for social value in construction this month with over three-quarters of respondents to Building's social value survey saying it was frequently a factor in their procurement processes. The same proportion also said the covid-19 pandemic could lead to social value becoming more prevalent in future projects, with a third of respondents confidently asserting that it would become more of a priority. With this in mind, then, I was more than a little surprised to read that nine out of 10 respondents said the industry did not actually know what social value was.
The importance of being Hansom
I'm not keen on shameless plugging but in this case, I'll make an exception. A book detailing my links with Welsh social reformer and philanthropist Robert Owen, perhaps best known for trying to improve the factory conditions of his workers, has recently come out. It has been written by a distant relative of mine, Dr Penelope Harris. She has also promised a second biography of me, due out next year. "I hope you will look favourably upon it," she says. I think she has a fighting chance.
Change of Habitat
Last month, design great Sir Terence Conran passed away at the age of 88. He founded the architecture and interior design practice Conran & Partners, which is currently working on, among other things, Argent's Tottenham Hale revamp in north-east London. Following Conran's death, one of the firm's peers, Charles Holland, part of the team behind the award-winning FAT, tweeted that his firm's HR department had recently bowed to staff pressure and updated its crockery offer. "A final, entirely coincidental nod to Terence Conran," Holland added.
All-seeing Dom
Reports say that Dominic Cummings, the bloke whose deputy is prime minister Boris Johnson, has set up a NASA-style nerve centre with TV screens on the wall so he can monitor the progress of, among other things, how the government's infrastructure projects are progressing. But I do worry he won't be able to read what's on the screens from his position in the middle of the room. Perhaps he should get an eye test first?
About time
For those with long enough memories, next month marks the 20th anniversary of the decision by John Laing to sell its construction arm. It was in part prompted by a series of disastrous, loss-making jobs, one of which was called the National Physical Laboratory – a world-class scientists' facility to measure time, length and mass in Teddington, Surrey. A 2006 National Audit Office report into the debacle – it was a PFI scheme – revealed Laing lost £79m on the job, which was eventually finished the following year – six years late. An anniversary that's probably best left unmarked.
Remote possibility
Fancy getting away from it all? A chance to never see or hear the dreaded C-word again until it's all over? I know I do. A lighthouse dating back to the 1860s has been saved from the knacker's yard by being turned into a nine-room guesthouse. Sounds ideal although I think, strictly speaking, it breaks the rule of six stuff. But there's a snag. The Pater Noster, as the lighthouse is called because sailors used to recite the Lord's Prayer as their ships approached the dangerous reefs, is on an island off Sweden's west coast, so that probably rules it out for now. Though for those wishing to test their eyesight, the island can be reached by helicopter.
Along for the ride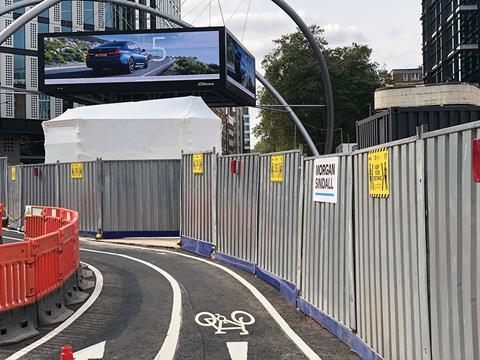 Cyclists braving the marvellously eccentric reconfigured roundabout at Old Street, north London, encounter a blizzard of warning signs as they whizz round the newly commissioned cycle lanes. Morgan Sindall, which was awarded the £15m contract to transform the notorious eyesore, has plastered the outside of its hoardings with bright yellow "Keep your distance" signs. But as it is only cyclists who can read the signs, you do wonder what on earth is the point of them.
Send any juicy industry gossip to Mr Joseph Aloysius Hansom, who founded Building in 1843, at hansom@building.co.uk