Construction output improved in February but was still 8% lower than a year ago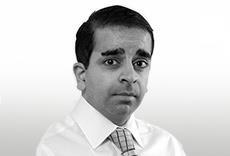 According to the CPA/Barbour ABI Index, construction output improved in February with a value of 113 compared with 107 in January, a 6% rise. However, this was still 8% lower than a year ago, directly in line with the latest construction output figures from ONS. Given the bad weather in January that was hardly a surprise and, following another bout of snow in March, the prospects for the index next month are not looking good either.
There was improvement in most sectors, compared with January, but almost all remain lower than a year ago, with an exception being private housing and the major housebuilders have all been reporting good results. With government schemes like Funding for Lending, FirstBuy and NewBuy in place to help the housebuilders (and extensions to NewBuy and Funding for Lending expected in the Budget), expect the rise in private housing contract awards, to feed through into activity relatively quickly in 2013.