Universities are not just seats of learning, they should also be a places where students work with the commercial world in industry-standard surroundings, says Alex Solk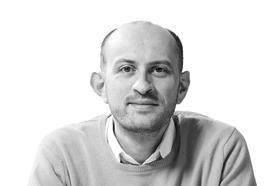 The role of the university was once focused on the creation and dissemination of knowledge as well as the generation of ideas. While these two aspects enabled students to enter the professional world with the relevant expertise and ideas, graduates lacked the necessary vocational skills.
This is now no longer sufficient, with successive governments focusing on generating vocational skills to ensure job creation and to produce the skills the economy needs. Another key focus area for the economy is using the research capabilities of universities to support British industry to excel and improve competitiveness. Both of these are starting to affect the life and development of university campuses and the sector needs to consider alternative design approaches to meet this need.
"Some of the informality and energy of academic life is infiltrating how we consider commercial workplaces"
Younger universities – often originally from a more vocational background – have been quick to respond to this need. They have welcomed employers into their campuses to co-design syllabuses and establish teaching and apprenticeships to develop skilled relevant workforces. From a design perspective universities are also recognising that their facilities need to match the standards found in industry to best prepare their students for employment.
Blurring boundaries
Increasingly, we are seeing a blurring of the boundaries between educational environments and commercial workplace. Student study spaces will include more formal "professional" meeting spaces and refined reception areas while some of the informality and energy of academic life is infiltrating how we consider commercial workplaces. Bridging this transition between education and work was a key part of our brief for the University of Birmingham Automotive Engineering project: our design – with the space it creates and the equipment it offers – needed to prepare students for life at businesses with renowned quality-driven cultures like McLaren.
At this year's AUDE conference we asked estates directors whether industry collaboration zones must feature in all schools and facilities. The overwhelming response was: Yes! We must arm our students for future careers all the way through their education. We did not expect the results to be so pronounced as we anticipated the more research-based universities would state that a dislocation with the commercial world was necessary for research.
When asked whether a fundamental characteristic of research was the exclusion of commercial activity, the results were even more decisive. Not one interviewee considered the exclusion of business to be necessary for research, highlighting a willingness to engage with the world around it. These results describe an eagerness to create campuses without hard edges, with facilities that are outward facing and place stock in being connected. But how is this going to change the way designers think?
Professional, inspirational, private
When a business visits a university, they need to be welcomed into industry standard facilities to give them the confidence that the institution is operating at their level. If they take a collaborative project forward with the university, they need to feel secure that their IP is safe and not being compromised during the knowledge transfer process. While some feel large open spaces encourage collaboration and openness, this is not viable when confidential projects are discussed. There is a need for areas that are professional, inspirational and private.
But universities can also go further than creating purposeful spaces on their campus to encourage industry in. They can consider where research and teaching is undertaken and how to take their facilities to industry. The University of Salford was one of the first to do this with its Arts, Media and Social Science facility at MediaCityUK in 2010. This took a variety of departments, from media through IP law, to create – alongside BBC North and ITV– a new media hub. More recent examples include the University of Sheffield's Advanced Manufacturing Research Centre (AMRC). The Centre of Excellence offers students the opportunity to work with the likes of Airbus, Rolls Royce and BAE Systems on innovative projects, in its factory.
So are we seeing an erosion of academic integrity? Or just a common sense approach to educating tomorrow's workforce and improving the competitiveness of industry? Wherever you may stand on the debate, the fact is that philosophical and physical assimilation of education and commerce speaks of an increasingly robust dialogue between the two worlds, which architects and designers will have to integrate into their designs.
Alex Solk is a partner at Sheppard Robson