With land only becoming scarcer, air rights will become a more important consideration for developers and freeholders in the coming years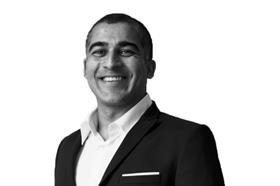 Like many cities, London suffers from a serious lack of open space to build on, with developers currently having to knock down old buildings, or take on the challenges of a brownfield site. Additionally, any new plans to build upwards are often met vocal opposition from a chorus of Nimbys.
Despite the capital's high profile housing crisis, building upwards has dropped recently, with the NLA's annual Tall Buildings Survey revealing that only 18 projects over 20-storeys were completed in 2017, down from 26 in the preceding year. This manifested itself in a downturn of planning applications submitted for tall buildings in the last year by 10%. Of these towers that are expected to be completed, over 90% are residential, delivering over 100,000 new homes in London.
Creating vertical density shouldn't be confined to the megalith skyscrapers that shape our skyline. Increasingly, developers are looking to unlock real estate through the development of air rights: that is, the right to develop the "air space" above a property into additional housing units.
Up until the 21st century, the air rights movement has been relatively static. Yet, driven by a lack of land to build, green belt policies and competitor saturation, developers are increasingly looking for new and creative ways to deliver homes beyond the traditional new build model.
Intensifying the land use of existing sites via air rights is a popular option for developers that brings with it myriad benefits.
The most immediate benefit of unlocking air rights is to the freeholder, who by owning the property, will also own the space above it. These air rights can be sold or leased to enable the construction of an air rights development, which will create an additional property – or a number of properties – above the building. In most cases, this involves a substantial financial windfall to the freeholder, while owners of other properties below could see the value of their homes rise, thanks to the new developments.
Additionally, air rights are sustainable way of adding density without drastically disrupting the urban fabric of the neighbourhood.
Ultimately, with land only becoming scarcer, air rights will certainly become a more important consideration for developers and freeholders in the coming years. Buying airspace to place new builds and even the balance of supply against demand is a small but versatile tactic in the grander strategy of tackling the housing crisis.
After all, when you run of land to build on, the only way to go is up.
Mani Khiroya is co-founder of Fruition Properties