An ingenious solution to finding a parking space in an inner city shopping precinct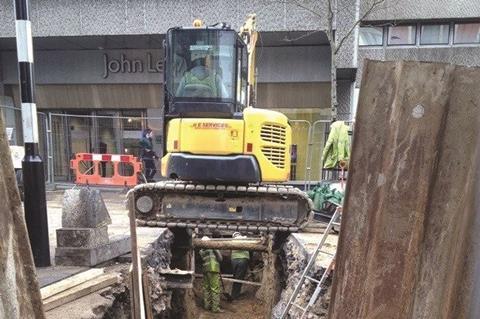 Paul Sandford took this picture in Nottingham. The operator had somehow manoeuvred the digger over the open trench – an ingenious solution to finding space for city centre parking.
Email your "favourite" health and safety pictures to building@ubm.com. The sender of every picture published in the magazine receives a £25 John Lewis voucher.