Unable to get more Treasury funding, the secretary of state has found a convenient punch bag and housebuilders could be left reeling for years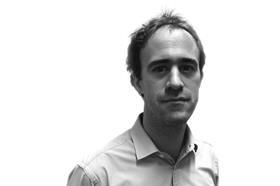 Yesterday's announcement by housing secretary Michael Gove of a new deal for leaseholders affected by fire-risk high-rises certainly got a much warmer political reception than the equivalent statement by his predecessor Robert Jenrick just under a year ago.
Rightly so: Jenrick's idea of asking leaseholders stuck in homes of 11-18m with faulty cladding to take out loans to fund their repair was morally repugnant and Gove's decision to scrap it was unavoidable.
> In case you missed it: Michael Gove's building safety speech in full
But rather than get government to fund the repairs, or force a broad contribution from across the construction industry, Gove instead proposed taking the necessary £4bn from housebuilders alone.
In Parliament, Gove was complimented on his efforts by Parliament's longest serving MP, Peter Bottomley, a backbench Tory and doughty campaigner for leaseholder rights over many years. He said Gove's plan was "greatly welcomed and greatly needed", where last year fellow backbencher and leasehold campaigner Stephen McPartland had blasted Jenrick for his "shocking incompetence". Even Gove's Labour shadow, Lisa Nandy, welcomed the shift in rhetoric.
Gove's announcement will have gone down like the proverbial cup of cold sick in the boardrooms of UK housebuilders and residential property developers
But for all the positive political vibes on show, and despite the relatively emollient noises coming out of the Home Builders' Federation (HBF) yesterday, Gove's announcement will have gone down like the proverbial cup of cold sick in the boardrooms of UK housebuilders and residential property developers. On top of the threat of a potential £4bn hit to developers' bottom line from his new policy, Gove floated the possibility of exclusion from other funding such as Help to Buy, procurement bans, and planning sanctions.
Probably more damaging for the sector was the clear decision by the secretary of state to use developers as a public punch bag, despite their claims to have spent at least £1bn on repairing buildings deemed to be at risk. Throwing them under the bus, to use the phrase du jour.
Developers are among those, he said, who "have faced inadequate accountability so far, and shown insufficient contrition", while "seeking to profit from the current crisis."
The allegation of insufficient contrition, while not necessarily inaccurate, may be pretty hard to swallow by developers, coming from a government that created the regulations and guidance that allowed buildings to be built in the way they were, refused to reform the rules despite numerous warnings, and is nonetheless yet to own up to its share of the blame for the current dire situation.
Gove's policy, then, is effectively this: Use the bully pulpit of parliament and the threat of legal action, commercial penalties, and a new swingeing tax, to wring out of the sector a massive voluntary contribution to pay for repairs to thousands of high- and medium-rise homes.
The big unknown is whether developers will take the deal. Lawyers and housebuilders – and Gove – know that many of the threats by government are actually pretty empty. Help to Buy, for one, is not the vital elixir to the industry it was before being reformed last year, and in any event is being cancelled in 2023. Legal action against developers would have very uncertain outcomes – with most cases in which the liability is clear having already been settled.
Of the other threats, most housebuilders are not reliant on public procurement for work, so that may not sway them, while it is entirely unclear what "planning powers" the government would be proposing to use against them. After all, planning decisions can only be made on planning grounds, and even if Gove could get away with turning down schemes, it would seem entirely counter-productive given the simultaneous need to tackle the housing crisis.
At first glance, however, the government does have leverage in the form of the threat of a new £4bn industry-wide tax. This would, it is implied, work in the same way as the £2bn Residential Property Developer Tax already being brought in, albeit rather than being applied to all developers making more than £25m profit, it would hit all developers making returns of over £10m, casting the net far wider.
But the leaked letter from the Treasury chief secretary published by Newsnight on Friday seriously undermines this leverage. Yes it makes clear, as Gove said yesterday, that the Treasury has authorised him to use the threat of a new tax to bring developers to the table. But it also spells out that no decision has been taken on introducing it. "Whether or not to impose or raise taxes remains a decision for me and is not a given at this stage," it says.
Understandably, Labour's Nandy raised exactly this point in the Commons after Gove's speech. "If I have seen the letter," she teased, "I am fairly sure that the developers have too.
"The only trick that he has up his sleeve, as he just confirmed to the House, is to ban them from Help to Buy, and we know that the impact of that, though welcome, will be marginal."
These opposing interests of different developers then raises the question of how this will be negotiated, and who will be round the table?
The problems with Gove's plan become greater the more one considers it. For the biggest housebuilders, most of which have already made big financial contributions to remediating homes they built, and face the prospect of the new £2bn developer levy, it is hard to see them agreeing to paying a third huge sum.
For those who are smaller and have not yet put money aside to fund works, they may be more content to settle their liabilities this way, putting them at odds with the majors. It is also hard to see how this plan incentivises them to get on with work in the meantime, meaning it could take longer to agree funding for works.
These opposing interests of different developers then raises the question of how this will be negotiated, and who will be round the table? The HBF has been invited to the talks, I understand, but it does not represent every residential property developer by any means, and is hardly likely to go along with something that penalises its members and not anyone else.
While housebuilders must clearly be part of the answer to this problem, they are a long way from being the only culprits in this mess, and it is pretty obvious they are being targeted because they have cash on the balance sheet and are reachable in a way others responsible are not. Many developments affected by the cladding crisis will have been for overseas developers, built via shell companies for unreachable investors. Other developers will have gone bust. Nonetheless, housebuilders will be put on the hook for all of it, despite most, bar Berkeley, largely building low rise.
Of course one can see why Gove has gone down this route. Kicking developers is good politics, after all, with wide cross-party support, and is what won him the good reviews. Nandy, for example, agreed with Gove that the "developers and manufacturers who profited from this appalling scandal should bear greater costs".
By beating up on developers, Gove has turned a clear failure – his inability to secure additional Treasury funding to pay for remediation of medium rise buildings – into a political "win" for him. Those directly affected by this dreadful situation have waited long enough for help and deserve a solution in short order. The problem is that it's just not clear that this is it.
Getting a good political reception for his plan doesn't mean it will be practically deliverable. At some point it will come up against the hard commercial calculations of individual housebuilders, many of whom may already feel they have done enough for their customers, and don't have any desire to shoulder general responsibility for the whole construction industry.
But there is also a bigger picture here, which is probably more worrying for the residential development sector in the long term. Because as well as the immediate financial threats, the announcement underlines just how far the sector has fallen from favour under the new housing secretary – and how much the issue of new supply has slipped down the agenda.
The fact that the sector is being so enthusiastically picked up as a Grenfell punch bag by all political parties can't be seen in isolation from other policies – most particularly planning reform. MPs on all sides already use the caricature of the uncaring, avaricious, profit-hungry developer to argue against planning reforms. The accusation of the previous secretary of state being in developers' pockets has hurt, it appears - Gove has, I understand, declined so far to meet with housebuilders.
It is hard to see radically pro-development policies coming forward in such a climate.
Meanwhile the Treasury letter is stating clearly that Gove's department, not the housebuilding industry, must financially stand behind the £4bn cost of remediation, without any extra central government funding – and prioritise building safety over new supply in departmental spending immediately.
"You must prioritise building safety over supply", it says. "This should not just be for a future SR [spending review] but be reflected in spending and delivery choices now, to ensure there is room to pay for this later if needed."
So, there it is in black and white: the government doesn't have the cash to pay both for the building safety crisis, and new homes – so new supply will, if necessary, take the hit. That's not something we've heard the government say in public before, and could have a profound impact on the sector. Watch this space.
Joey Gardiner is Building's contributing editor