This is a booming sector, but to win work you need to really show you are making the social and environmental impact that investors are demanding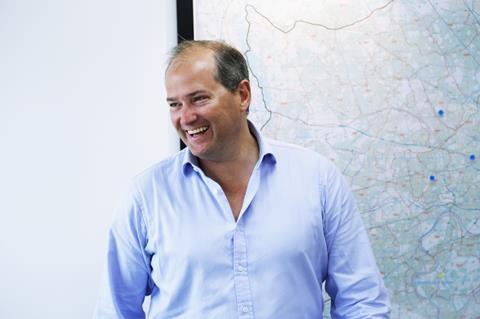 Build to rent took a quantum leap last year and became the UK's fastest growing real estate sector. With the market's increasing size, though, come growing pressures – not least investors' stringent environmental social and governance (ESG) requirements.
The opportunities for Building's readers to work in the sector are significant then, but developers like us here at HUB now need our construction partners to work with us more closely than ever. We believe developers should offer something back to partners in return.
According to JLL late last year, the British build to rent (BTR) market saw supply increasing by over 50% a year since 2015. In October, Savills reported some £2.7bn had been invested in BTR in the UK for the year to date.
I expect this trajectory to continue and our own pipeline reflects this, comprising around 5,000 homes across the UK in cities including Birmingham, Edinburgh, Leeds and London.
BTR growing from a niche into a sector of such size so how it behaves will have significant environmental and social impact
With BTR growing from a niche into a sector of such size, how it behaves will have significant environmental and social impact, and - quite rightly - this impact will come under growing scrutiny. Further challenges for developers in this fast-growing market are increasing competition for investment, sites and supply of materials and labour.
> Also read: Cost model: Birmingham build to rent
A key priority for us is therefore to show our investors that we are supporting their ESG targets, and in many cases local authorities are asking this of us too, for example in Edinburgh, where the council is targeting net-zero carbon by 2030.
City living in well-designed buildings can significantly reduce residents' carbon footprints, so it is encouraging that metropolitan BTR is increasingly in demand across the country. At HUB we want to build on that further and box-ticking is not an option. We want to see an intelligent and measurable approach to carbon reduction and ESG.
We have a track record of implementing new approaches to sustainability, including buildings such as our cross-laminated timber frame Boiler House development in Hayes, and Hoola, where apartments' heating and hot water are powered by excess heat from the neighbouring ExCeL Centre. We are keen to engage as early as possible with partners and work out further innovative ideas.
We are also looking for partners who will push boundaries in terms of efficiency on site and above all waste management.
If you think costs will be higher in 6-9 months, be up front with us about it
Minimising disruption to local residents is another priority for us, as we are working in an increasing number of highly visible city-centre locations and we pride ourselves on maintaining a good relationship with local authorities and communities.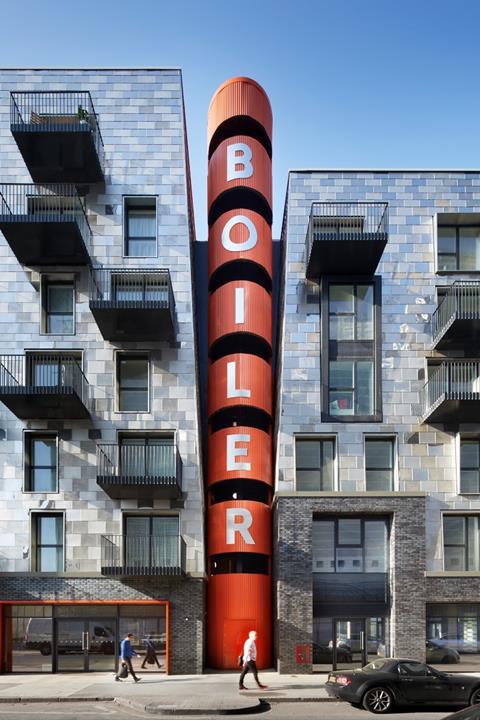 Quality of the end product is vital in BTR. The product remains relatively new and we must continue to convince local authorities and the public why it is better to rent a BTR home while ensuring those homes remain at the highest possible standard for years to come, providing landlords with the stable long-term income they require.
We also want partners who will align with us in taking community engagement to next level, such as in Croydon where, as part of our 513-home Queen's Quarter scheme, we are upgrading a park co-designed by local residents. Similarly with local employment and apprenticeship opportunities, contractors that go the extra mile will stand out.
We recognise the supply chain pressures over the past 12 months as a result of covid, and have worked collaboratively with our contractors on mitigating strategies. We are honest with contractors and we expect the same honesty in return. If you think costs will be higher in 6-9 months, be up front with us about it. Our preferred contractors will also pay their supply chain on time.
In return, we pay on time, never procure based on price alone and use design and build contracts exclusively. In addition, we offer a strong stream of repeat business. We want to deliver our pipeline with limited number of trusted, long-term partners, to the highest possible standards.
The opportunity for developers and our partners in BTR is clear but to reach the market's full potential and make a lasting, positive impact on communities and the planet, we need to collaborate closely to beat multiple challenges and achieve exceptional schemes
Robert Sloss is CEO at HUB