Industry can seem so keen to discuss how digital construction will change our world that it fails to see how much it already has. Mace's senior BIM adviser Marzia Bolpagni on the trends that should shape 2020
One of the mistakes people make when talking about the digital construction revolution is acting as though it is just over the horizon.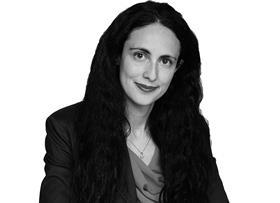 Anyone working in the construction sector in 2019 can tell you that the tools, processes and policies of digital construction have already transformed how we design, build and operate buildings and infrastructure.
In 2020, this progress will continue at pace, and there are a number of key trends and developments that will shape how our industry continues to adapt to the new digital reality.
1. The rise of AI
Artificial intelligence is already here. Whether in selecting the floor layout of a school or designing the MEP systems of an office development, "optioneering" is transforming how we solve problems. It allows us to recognise patterns and predict outcomes, enabling a more holistic approach.
The use of AI in construction is set to expand rapidly and the benefits will be impossible to ignore. But this will also show the importance of having good quality data that we can trust. And we must get the basics right first – good data collection and maintenance is key.
2. Ethical and secure use of data
With the increased use of data, and a more mature approach to digital, should come a broader conversation about how we manage and secure the data we generate or receive. While more data brings huge benefits in how we manage buildings and infrastructure, it also opens up some big risks.
I hope that 2020 will see the start of a deeper discussion about how we ensure that data is used in a way that does not undermine the privacy and autonomy of our end-users. Construction risks falling behind in this debate.
3. Pixels with purpose
I predict a significant acceleration in the use of digital tools in the construction and operational phases of projects. In part, this is driven by a cross-sector awareness of the value of data; both to build and run our built environment more responsibly and sustainably.
We must all be more vocal about linking data and digital technology adoption to the delivery of targets like the net-zero carbon 2050 strategy. We have lacked a defining narrative about the wider benefits of "big data" in the sector as a whole.
4. Changes to the technology ecosystem
Construction technology companies are still split largely between traditional big software players and small start-ups. Our reliance on a few companies for digital tools has meant that our systems often do not communicate well enough with each other. We lack cross-industry standards that would allow us to transfer information easily without losing data and wasting time.
As investment in smaller construction technology companies continues to build, I would expect to see moves to establish clear interoperability standards and applications that break the current silos and enable the "golden thread of information" between programmes. This would open up the digital marketplace and reduce the cost of entry.
5. Government help
The sector struggles to innovate effectively and the government can help. The BIM level 2 mandate was transformational, creating a pipeline that made it worthwhile for everyone to invest in innovative ways of delivering projects.
I hope the government can focus on issues that have so far failed to progress, including the continuation of the P-DfMA strategy launched last year. One project I supported that responded to the recommendations of the Hackitt report – The Digitisation of Requirements, Regulations and Compliance Checking Processes in the Built Environment – sets out a path for applying digital tools to ensure our industry meets and exceeds the breadth of codes required for us to deliver a better environment for all.
Marzia Bolpagni is a senior BIM advisor at Mace and one of Building's digital champions