How can we build new homes without increasing the flood risk of existing communities further downstream?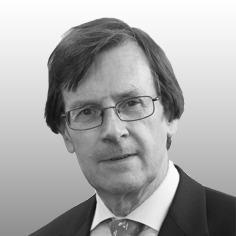 Here's a question housing developers should be asking themselves: How can we build new homes without increasing the flood risk of existing communities further downstream?
Amid the Government's legislative bid to kick-start the development of 100,000's new homes in England, the Institution of Civil Engineers has been asking the same question to parliamentarians.
Working with a number of experts over the past few months, including the Chartered Institution of Water and Environmental Management, the Royal Institute of British Architects and the Wildfowl & Wetlands Trust, we have now achieved a clear commitment from Government to review how current law affects surface water flooding.
Flooding is one of the major challenges facing society today. Development has a huge influence on our geography – building on just 10% of a rural area can increase flood flows by as much as 40%. We must stop adding to the problem by building new homes in a way that makes flooding more likely.
Current rules allow housing developers the automatic right to connect new houses directly to existing sewers – many of which are already overloaded and overflow during storms, causing flooding and pollution. The sewerage network cannot realistically accommodate 200,000 plus extra homes – many of which will be upstream from existing developments – without exacerbating existing flood risk. Neither can the rivers into which our sewers ultimately discharge. Business as usual will increase the risk of flooding, so we need to build homes differently by ensuring that new developments can capture stormwater before it runs off and creates problems downstream.
Developers must therefore do their bit to reduce flood risk by integrating sustainable drainage systems (SuDS) to compensate for the additional flow that new developments create. The Floods and Water Management Act 2010 legislated to this effect, but the law has never been fully implemented. Instead, planning guidelines were produced to require SuDS, but the measure has proved toothless in promoting flood risk mitigation on new developments.
Scotland, Wales and Northern Ireland have made excellent progress in promoting sustainable drainage in new developments since the Pitt review recommended doing so ten years ago. English legislators have kicked the issue into the long grass for long enough and we trust that the Government's review will now enforce the take-up of SuDS before all these new homes are built. And that the right to connect to existing sewers is removed.
Population growth, urbanisation and climate change continues to put our sewers and rivers under increasing stress. SuDS are vital for new developments and we who shape the built environment must understand the implications of what we build. Flood risk management is just one example of this. Making our communities resilient to future pressures can be designed in from day one, not just added as an afterthought. We will need new skills, better data and improved tools to do this. ICE's new web resource, ice.org.uk/resilience will help professionals meet this challenge, providing an insight into the emerging thinking associated with development, including housing, land-use, infrastructure and the environment.
Professor David Balmforth is former president of the Institution of Civil Engineers and executive technical director at MWH Global