Can the sector now look forward to a positive future under the next government?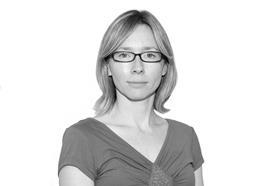 It's results day, after yet another snap election. And if you had hoped that would put an end to politics hogging the limelight, think again. The pundits will be poring over yesterday's poll and its implications for days and weeks to come.
Civil engineering project starts for the three months to November are 18% lower than a year ago

Glenigan
It is worth just pausing to consider the unprecedented period of political chaos we have all witnessed, in which there have been three general elections in less than five years, two prime ministers stepping down, and several missed Brexit deadlines.
>> Read: Brexit latest
Throughout that time construction has been in a state of limbo, with many major government projects delayed or under review – HS2 and Heathrow are just two that spring to mind. Figures out this week from Glenigan confirm this state of paralysis, showing civil engineering project starts for the three months to November are 18% lower than a year ago.
And let's not forget that this election has meant the autumn Budget announcement and its associated spending decisions, which many construction bosses were eagerly awaiting, were scrapped.
Will today mark the start of greater stability and certainty? Or is this just a temporary lull until the next political upheaval?
>> Read: General Election 2019 updates
Certainly, the incoming administration is under pressure to resolve Brexit, and then move on to deliver on promises of improving infrastructure and investing in schools, hospitals and housing. But there is more that construction demands of the new government, as our interviews with Ray O'Rourke and other industry leaders reveal. Chief among these is – as construction's biggest client – to pay on time, but also to bring about the new building safety regime envisaged by Dame Judith Hackitt in the wake of the Grenfell disaster.
There is much to do and as ever the people who work in construction would like to get on with it.
Chloë McCulloch, editor, Building