David Weight believes opportunities to reduce embodied carbon are often thwarted by a tight build programme. With careful planning and more time, emissions could be slashed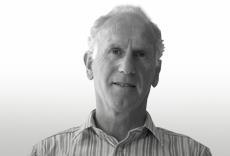 There is much concern about the extra cost of sustainable construction - but some of the best opportunities for mitigating environmental impact are thwarted by programme constraints, rather than by costs.
Frequently, the client is even not aware that these conflicts may arise, or that programme dates that are set long before anything is known about the design can prevent green measures being adopted. Sometimes, egos come into it, because the construction period is seen as reflecting the efficiency of the design team, particularly of the project manager.
For many new buildings, the embodied energy over the building's life may be similar to its operational energy. Extra time on a project could be used to reduce embodied energy in a number of ways.
Frequently, programme dates that are set long before anything is known about the design can prevent green measures being adopted
Firstly, by greater re-use or repurposing of components. This means that for redeveloping existing sites, buildings should carefully be deconstructed rather than demolished, in order to facilitate re-use of components. Although it would take longer, such an approach would also reduce noise and dust. Re-use could include components such as structural steel members and precast floors, trying to match design spans according to what becomes available. This may mean using designs with more standardised spans. Raised floor panels, pedestals and ceiling tiles should be recovered and reused as much as possible. Unworn areas of carpet tiles, recovered from large areas, could be used for small areas in a successive building. In future, crude demolition must be banned, and all new construction must be associated with a demolition plan.
The next opportunity is for greater use of cement substitutes, which are commonly the main means of reducing the embodied CO2 equivalent (CO2e) without affecting the building's appearance or performance. The principal substitutes are ground granulated blast furnace slag, and pulverised fuel ash. The former is a byproduct of the steel industry, and the latter a byproduct of coal power stations. One or the other is commonly used in construction, but increased proportions, while usually having equivalent 28-day strengths, will often need the formwork to stay up longer (particularly for pulverised fuel ash) and on elements such as upper floors this will extend the programme. The time of year to do this can be crucial, as cold weather will slow curing and strength gain, making increases in blast furnace slag and pulverised fuel ash less impractical.
A third opportunity is for the increased sorting and use of off-cuts, including masonry, joinery, partitioning and tiling. Contract terms for subcontractors need to incentivise waste reduction. The design team may need more time, and possibly higher fees if they are expected to research and source a range of recovered materials.
In some ways, it seems astonishing to compare the lengths we have gone to, to research and regulate operational energy, when very significant reductions in embodied CO2e from building construction can be made relatively easily.
But how can we encourage these savings in embodied CO2e emissions? Options include having a floor price for CO2e emissions, which includes the metal and cement industries; including embodied carbon under Building Regulations; and tax reform to reduce VAT while taxing materials according to their environmental impact, with tax relief for re-used and recycled products. In the meantime, we will have to rely on education and a strong sense of corporate responsibility. A campaign for an extra "green month" for the site development and construction period could result in huge cuts in the UK's emissions.
It is said that time is money, but that is not as true as it used to be. With low interest rates, resource depletion and consequentially low economic growth for the foreseeable future, maybe we should slow down to reduce our environmental impacts.
David Weight is associate director at Aecom