The Government Construction Summit is a chance to assess the progress made so far and to look at how we can still do better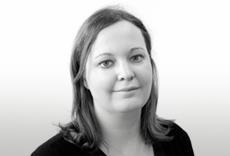 When Cabinet Office minister Francis Maude launched the government's construction strategy one year ago this month, he began the start of a process which - if carried through - would mark the most wide-ranging reform of public sector procurement that the modern construction industry has seen.
The imperative to cut costs in an era of austerity had, it seemed, provoked government officials to act to introduce some measures that many had called for for years, including the publication of a forward pipeline of construction work to better enable the industry to plan its resources.
In addition, new, innovative ways of working, such as Building Information Modelling (BIM), were wholeheartedly backed by the government - which had begun to position itself as a leading edge client that the private sector could look to emulate.
Twelve months on, and tangible improvements are already evident. The government's finalised public work pipeline, published alongside the Autumn Statement last year, has been met with enthusiasm by the industry, and the seven major spending departments have all published detailed cost benchmarking data.
The policy of introducing BIM on all government projects by 2016 has led to a drive for takeup of the initiative among clients and industry that has surprised even chief construction adviser Paul Morrell. And selected procurement pilots trialling new ways of working are now under way. Maude, writing in this special supplement this week, says that he is "proud of the progress made against the strategy".
However, if the government is to realise its vision of streamlined construction procurement that can save 15-20% off project costs, there is still some way to go. Maude himself stresses the importance of transparency, and says that "the way the public sector operates will change further as we learn from the strategy's implementation." In this supplement, we take a detailed look at the progress made in the government's reforms, including examining the lessons learned so far on the projects trialling new forms of procurement.
This sharing of best practice will be explored in more detail at the Government Construction Summit in London on 2nd July, run by Building in partnership with the Cabinet Office and the Department for Business Innovation & Skills. Delegates to the summit will also have an invaluable opportunity to hear from officials running the major public sector construction spending programmes on their pipelines of work, and on the measures they are taking to ensure they reach those efficiency targets.
Sarah Richardson is Building's editor