The collapse into administration is bad news for shareholders but at least it isn't sunk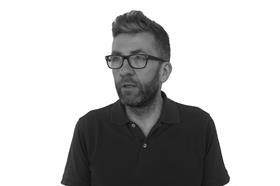 Now the fighting between the firm and its biggest shareholder has stopped, Interserve will be hoping for a spell out of the City pages and the spotlight falls elsewhere.
While Interserve's collapse into administration doesn't quite have the feel of the corporate disaster that was Carillion, it is, nonetheless, an ignominious end for a firm which has roots stretching back to the 1880s.
Interserve will now be hoping that it can quietly start a rebuilding process over the next few months.
It is now in the hands of a group of lenders who will be wanting, somehow, to get their money back. It's likely the make-up of the board will change in the coming months and more loss-making parts sold off or shut down completely.
It desperately needs to draw a line under the running sore that is energy-from-waste – although its ongoing issues at plants in Derby and Glasgow suggest this won't be easy.
But there are some bits worth holding onto – its support services business, for example, while, thanks to the support of the banks, the firm is not yet a distressed seller. A fire-sale seems on hold for now.
And, crucially, it has the support of the UK government, desperate to avoid another outsourcer going under completely. In that sense it has something to thank Carillion for.
Friday 15 March – how it happened
11.00am Shareholders gather at Interserve's EGM in a conference room at 155 Bishopsgate, City of London
11.05am Chairman Glyn Barker addresses the audience, urging them to vote for a deleveraging plan agreed by Interserve's board with its debt holders
11.33am Barker wraps up after talking for 20 minutes and taking questions from three audience members
12.33pm Interserve announces through the London Stock Exchange that its motion was not passed, and the rescue deal had been struck down by 52 million votes to 37 million votes. It says its board is convening for an emergency meeting
12.35pm Trading in the company's ordinary shares is suspended
2.01pm Firm says it intends to apply to the High Court in London for its parent company to enter administration, with the group's assets set to be sold to a private company owned by lenders
5.54pm EY confirms it has been appointed as administrator, and that Interserve had been sold to Montana 1 – soon to be renamed Interserve Group Ltd
5.56pm Interserve says it will be delisted from the London Stock Exchange as of Monday morning.