Ensuring construction contracts adhere to environmental legislation is not just about saving the planet - they can help your project run smoothly and protect you, too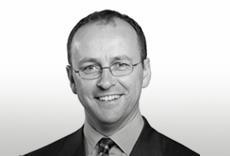 The message is clear - our buildings need to be greener. The government has introduced many targets, schemes and incentives to help achieve that goal. Do construction contracts have a role to play?
In my view, they do. How much of a role depends on the view you have about what contracts are for. If you see them as a necessary evil, to be signed, put in a drawer and stay there unless something goes wrong, their role is limited. The fact that someone is liable for not complying with green contractual obligations does not necessarily do anything for the planet. If you view them as part of an overall set of documents there to assist the delivery of the project objectives, contracts have a big role to play.
In this context, environmental issues fall into two broad categories: first, latent risks that already exist and secondly, risks introduced by the project. The contract should allocate risk and responsibility for dealing with the first category. The risks in this category include: disturbing a protected species on or near the site; discovery and removal of problematic non-native species such as Japanese knotweed, discovering a hazardous substance such as asbestos contaminating water or land, causing contamination by mobilising or exacerbating on-site pollutants, underestimating the extent of remediation works, or failure or inadequacy of remediation works. The result of any of these risks materialising is likely to be work stopping, and incur costly investigations, reports, remediation works and delays. Civil liability for damages, costs imposed by statutory remediation notices and/or criminal prosecution may also follow.
The contract should state who is obliged to identify each environmental risk, avoid it if possible, and if it eventuates either assume the risk and/or manage it.
The contract should be clear on who will bear the time and money consequences. If neither party is prepared to assume the risk, it should be insured. Often these matters are addressed in the risk register. However, the allocation of risk and responsibility in the risk register all too often is not reflected in, or is in conflict with, the contract.
If work begins on site without a plan, both client and contractor are guilty of an offence
In the second category, there are many issues to be addressed. First, the contract should deal with the obligations of designers and/or contractors as to the achievement of ratings such as BREEAM or the Code for Sustainable Homes.
Second, care must be taken to avoid any mismatch between the services required from the contractor and professional team under the contract, and those needed in order to deliver the environmental performance required of the building.
Third, achieving the best in environmental terms requires really effective collaboration among the design team and the contractor. The JCT contracts address this to a point, providing as they do an option to incorporate a clause which "encourages" the contractor to suggest economically viable amendments to the works which could result in an improvement in environmental performance. Consideration should be given to beefing up this obligation and providing a process that will help to make sure it actually happens.
Next, the contract should deal with The Site Waste Management Plans Regulations 2008. The law requires any person intending to carry out a construction project with an estimated value over £300k to prepare a site waste management plan before commencing works. Non-compliance can lead to an unlimited fine, and if work begins on site without a plan, both the client and contractor are guilty of an offence. A building contract should identify the principal contractor under the regulations and should require the contractor to ensure sufficient site security measures are in place to prevent the illegal disposal of waste from the site.
The new Energy Performance of Buildings Regulations now extend the requirement to commission an energy performance certificate ("EPC") before marketing a building to all buildings whether for sale or rent. The contractor must issue an EPC and an air-conditioning inspection report, if applicable.
The issues referred to above are by no means exhaustive. The list is ever increasing and we need to get to grips with it if our contracts are to play a role in delivering greener buildings.
Mark Clinton is a partner at Thomas Eggar