This week, barely containable excitement at Canary Wharf as the Qataris try to buy up the whole show, things are going nuts at the Cheesegrater, BIM is top trump, and Sir John Soane's classical Rome is a corker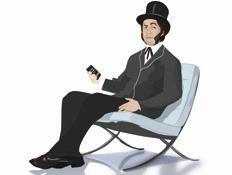 Out of juice
I felt some sympathy for shadow energy minister Jonathan Reynolds this week after he confirmed his party was looking to scrap a target for improving the energy efficiency of buildings from 2018, only to have that denied by his party less than 24 hours later. I suspect Reynolds may have been running a little low on, well, energy following a barrage of questions from press and industry for an hour late in the afternoon. Not that he was the only one. Shadow energy secretary Caroline Flint, sitting next to Reynolds, certainly didn't jump to correct his off-the-cuff policy making. A big crate of Red Bull seems like perhaps the best investment in the country's energy infrastructure we could make right now.
Coming up trumps
For more traditional construction types, entering the world of BIM can be a somewhat daunting thing. One minute you're talking in terms most people would recognise, then, all of a sudden, it's common data environments, Cobie, IFCs and Digital Camp Fires. Fortunately we have the likes of David Philp, head of BIM implementation at the Cabinet Office to guide us through it all. Speaking at software supplier Bentley Systems' Year in Infrastructure conference, Philp introduced the concept of the BIM top trump - as you can see on twitter at #BIMTrump. BIM's weapon of choice? The Sword of Cobie. Arch nemesis? Ann.A.Log. Special power? Vision-based powers. You get the picture? Given the huge competition for designers and engineers with BIM skills right now, it may be that Philp missed a trick in his BIMTrump categories. As some wags pointed out on social mediaplatforms, he should really have a category for the highest salary for the least experience.
The joy of birdsong
The Qataris' ongoing quest to buy up London continued last week with a £2.2bn joint venture approach to acquire the owners of Canary
Wharf, Songbird Estates. The approach was rejected, but the Qataris - who already own prime London developments including the Shard and the Chelsea Barracks scheme - are expected to up their offer. All this leaves Songbird shareholders in a pretty plum position. Among them is Sir George Iacobescu, the chief executive and engineer behind Canary Wharf, who is in line for a windfall of at least £3m if the sale proceeds.
Adopt a model
One of Britain's most influential architects, Sir John Soane, is to be celebrated with an exhibition of some of his architectural models,
which have remained behind closed doors for more than 160 years. The models include depictions of some of Soane's most famous work, including 44 of the Bank of England, which he designed. The collection also includes 14 miniature cork models that replicate ruins of Greek and Roman temples and monuments. The Sir John Soane's Museum in central London is seeking donors who will adopt individual models to help fund the planned exhibition.
Sleeping on the job
Congratulation to Assael Architecture, which won our Good Employer of the year 2014. But what's this? No sooner had they won the award, than they were sending out staff to sleep in the streets. But there was good reason for this. Four of the firm's architects braved the cold and rain last week at the annual sleep-out for homelessness charity Centrepoint. They raised more than £1,000 for the charity, which houses 80,000 young people a year. A worthy cause.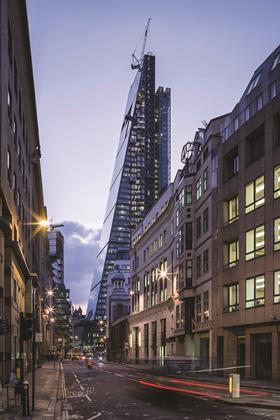 Hard cheese
Two of my colleagues were delighted to be invited to a reception at the Cheesegrater, also known as 122 Leadenhall Street in London, hosted by steel specialist Severfield last week. Chief executive Ian Lawson acknowledged in his speech it gave him mixed feelings to be standing in the impressive completed building, given his firm had to chalk up a seven figure loss on the job. Rather unfortunately, only the next day two steel bolts fell off the building. Investigations continue, but it seems likely Lawson's feelings about the project were a little less mixed later that week.
Send any juicy industry gossip to hansom@ubm.com