Honesty seems to be the favoured policy this week, which leads to some surprising sales pitches. I, meanwhile, plan to take to the high seas (or, at least, a North London reservoir)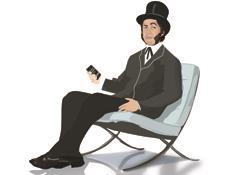 People in glass houses …
Regular readers will know that an impasse has developed between the Saudi Arabian backers of London's stalled Pinnacle tower and the City of London Corporation over the future of the scheme. The client, Pinnacle No 1, wants to incorporate a residential element into the scheme as part of a redesign to reduce its estimated £1bn cost and make it viable. City of London planning officer Peter Rees has made no secret of his opposition to residential use in the square mile, which he says should be the preserve of offices and nightlife.
However, Rees revealed at last week's Council on Tall Buildings and Urban Habitat conference that he does not intend to practise what he preaches. He will shortly be moving into an apartment near the top of the nearby 46-storey Heron Tower. He admitted: "I'm a total hypocrite."
Shabby chic
A curious interview with the boss of consultant Capita Symonds' parent company appeared in the Financial Times last week, in which Capita chief executive Paul Pindar extolled the virtues of thrift, which he said was the reason for the firm's shabby offices: "That's why these offices are such a shithole and that's why our margins are the highest in the industry," he said. "We don't have high overheads. You look around at our rivals and they are housed in glass and chrome palaces; that goes to the heart of margins." One can only wonder how these quotes went down at Capita Symonds, where a large part of their business is focused on convincing clients of the importance of investing in spanking new offices - and carrying out the work for them.
A hard cell
With the contract for phase one of the Battersea power station redevelopment now let, paid for from the coffers of the Malaysian government, it looks, for the first time in a generation, that the venerable old building may finally be rescued. However, Rob Tincknell, the man in charge of the firm running the development, Battersea Power Station Development Company, may want to improve his sales pitch for the scheme's office component. Presenting the scheme to last week's British Property Federation annual
conference in London, he revealed one computer-generated image of the inside of the refurbished power station showing a central atrium opening up to skies with office floors either side. "I always think this shot looks rather like a prison," he said to some laughter, "though I'm sure it won't look like that in reality." I can't see that line appearing in the marketing brochure somehow.
How to train your dragon boat
Next Thursday, I have the rare honour of leading a team from this very title to compete in the construction industry's 15th Dragon Boat Challenge. The race, in aid of the homelessness charity Crash, will involve up to 40 crews paddling like mad against each other in the traditional Chinese boats on a north London reservoir on 27 June. But only one of them - the Builder's Ark no less - will feature a rather dapper Victorian gentleman at the helm banging the drum to beat time for his rowers. Building's team is actively seeking donations so please support this worthy cause by visiting our donations page at: www.justgiving.com/hansoms-ark
Say it with bricks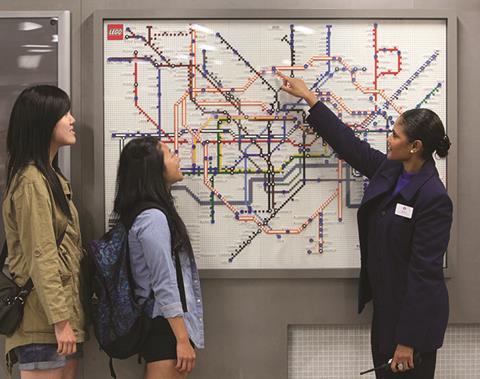 Good to hear one part of our industry is flourishing: Lego construction. Last week it emerged that 40,000 Lego bricks have been used to create a miniature version of the Anholt Offshore Wind Farm, in Denmark, while closer to home the UK's only certified Lego professional Duncan Titmarsh (one of only 13 such professionals worldwide) helped the London Underground to celebrate its 150th anniversary by building four different versions of the iconic tube map, to be displayed in stations around the network. Each map took four days to build and involved over 1,000 Lego bricks.