Willmott Dixon's suppliers confront their inner rubber ducks, and the waters rise at the Houses of Parliament. Meanwhile, Duggan Morris splits in two – with some architect marketing gobbledegook on display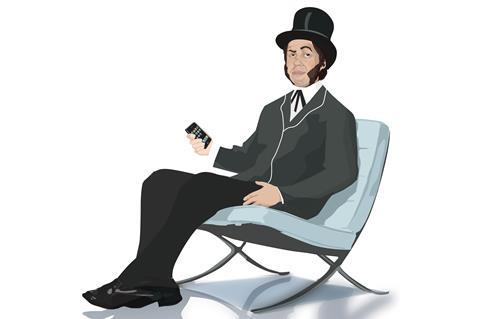 More the merrier
At London's Sadler's Wells Theatre last week, one of my reporters found himself at a Willmott Dixon suppliers' day. Chief operating officer John Waterman told the 500 or so guests: "Don't be afraid to hear something more than once." It was initially unclear whether this was a piece of advice or a warning, but the next 18 minutes on "values" soon extinguished any doubt in my hack's mind.
Ducking hell
It was an informative day, rounded off with life coach Pete Cohen handing out rubber ducks to the audience. These were not toys for their kids to play with in the bath, but metaphors for their own nagging self-doubt. Cohen is the author of Shut the Duck Up – the blurb for the book on Amazon reads: "Are you plagued by constant negative dialogue running around in your head? Like the incessant quacking of a duck?" My hack tells me he was suitably empowered after Cohen issued the following instruction: "I dare you to leave here today and grow." And he has – helped by his yellow plastic duck, of course …
Dirty joke
At a grilling by the chairs of parliament's various select committees last week, the prime minister was told to get a shift on with legislation that will pave the way, finally, for the restoration of the Palace of Westminster. "We've had chunks of sewage on people's desks," complained Labour MP Chris Bryant. Theresa May replied: "When I was home secretary, my office was flooded. And it wasn't just water." Just for once, I was glad May's answer wasn't more solid.
Old news
At the launch of the House of Lords' science and technology committee's report on offsite manufacturing last week, one of my hacks got chatting to Lord Renfrew of Kaimsthorn, one of the committee members. Having discussed the report, my colleague asked the Conservative peer what else floated his boat. "Archaeology," came the reply. Turns out his lordship is off to an isolated Greek island later this year to complete the last season of a four-year dig for artefacts dating back to 2000 BC. "Means I miss the party conference season," he added, with what might have been a wink. Plenty of 2,000-year-old artefacts at such gatherings, I'd have thought.
Architect speak
Architect Duggan Morris is perhaps best known for the Pink Building at the King's Cross redevelopment – it's officially called R7 but no one calls it that because its exterior sports two shades of pink. The practice has now changed its name: one bit is now called Mary Duggan Architects and the other Morris + Company after founder Joe Morris. According to its twitter biog, Morris + Company is "a company of voices, underpinned by a creative and collaborative approach to design". Nowhere does it say it's a flipping architect. Maybe that's fine once you're as famous as Coca Cola. But when you're brand-new, it could be a marketing oversight.
Good taste
One of my hacks bumped into Skanska's UK chief executive, Greg Craig, recently and talk turned to tall towers. Skanska is coming to the end of its work on the Scalpel in the City of London. The firm was, of course, also the contractor behind Foster + Partners' Gherkin. I would say that it's still the king of the City's tall buildings, 14 years after it opened, and it seems the workers putting it up were treated like kings too. Canteens dotted about the 41-storey building at St Mary Axe included scrambled eggs and smoked salmon on their menus. With a bagel and gherkin perhaps?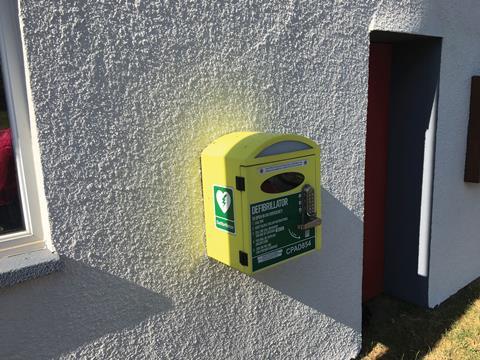 Cycle of life
One of my hacks was out completing a charity bike ride recently, which saw him and four others cycle 180 miles from Whitehaven to Whitby to raise money for a London neonatal charity called Whittington Babies. Imagine his surprise when he spotted a defibrillator along the route, placed in the village of Nateby just before the start of a three-mile climb taking the road up and out of Cumbria and into the Yorkshire Dales. My scribe tells me the instrument might have been more useful at the top of the climb, rather than at the bottom, such was its lung-bursting awfulness.
Send any juicy industry gossip to hansom@assemblemediagroup.co.uk