There's a bit of confusion over Al Pacino, the large crowd expected at Persimmon's AGM could leave directors struggling for explanation, an MP practises straight talking and Nato is tactful about the cost of its new HQ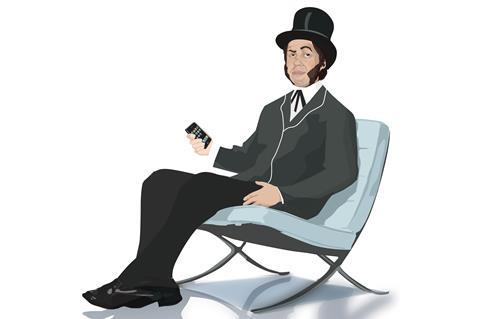 Another side to Quinn?
My hack tells me that Balfour Beatty chief Leo Quinn is a fan of the Al Pacino film Any Given Sunday, which came out in 1999. Directed by Oliver Stone, it tells the story of an American football team struggling to make the end-of-season playoffs and includes a speech by Pacino's character, Tony D'Amato – a rabble-rousing oration designed to get the struggling football team over the line. My writer says Quinn momentarily forgot the film's name but knew it starred Pacino. All my man could think of, he later told me, was gangster movie Scarface and the memorable "Say hello to my little friend!" Pacino's character Tony Montana utters before blowing his rivals away. Thinking about it, perhaps that's what Quinn would like to do to the Aberdeen road the firm is helping to build, which it recently said had cost it £44m following JV partner Carillion's collapse in January.
From chilly to chillin'
While the country hopefully puts to bed its memories of the Beasts from the East, pity those having to put up with the sort of frigid weather that gripped the UK on a regular basis. Aukett Swanke's international boss Bob Fry tells me he was at the architect's Moscow office for a week last month and the temperature didn't rise above -11°C, plummeting to -22°C on the day he left. No wonder he's off to the Bahamas for a two-week holiday next month. He needs to thaw out.
Hotly anticipated
I wonder what the atmosphere will be like at Persimmon's AGM at York Racecourse next month? I ask because the housebuilder's 2017 annual report shows that it paid three executives last year a combined £104m. Topping the list was chief executive Jeff Fairburn with a package worth £47m – mostly made up of an eye-watering £45m bonus. Politicians, shareholders and rival firms all had something to say about the firm's bonus scheme, which would have seen Fairburn handed more than £100m if it hadn't been cut last month. But it might not be enough to save the execs from a tricky few hours, reckoned Cenkos analyst Kevin Cammack. "The AGM might prove more popular than the Ebor [a four-day York racing festival in August]," he quipped. "The grey suits will be making their way up from London to deliver their own crack of the whip."
Changing places
Labour MP Frank Field may have missed his calling. In an exchange with business secretary Greg Clark during the latest sitting of the Carillion inquiry he co-chairs, Field offered his services to act as Clark's press secretary. He said if it fell to him to craft a statement from what Clark had told the inquiry last week, it would read: "Secretary of state lambasts regulators – they've failed the country and you are going to give them a kick up their rear parts." I hope Field makes the switch. It would definitely make reading government press releases more interesting.
Gazing into a black hole
It's 10 weeks on and plenty of people are still scratching their heads about where it went wrong for Carillion but business under secretary Andrew Griffiths thinks he knows. Speaking in the House of Commons last week, Griffiths described Carillion as a "hellishly complicated business with a hellishly over-complicated structure". He then raised what I think is a very reasonable point, saying: "It is still proving a difficult job to untangle the web of the Carillion business structure. If it is difficult for the Insolvency [Service] to do that so many weeks on, how much more difficult must it have been to run the business?"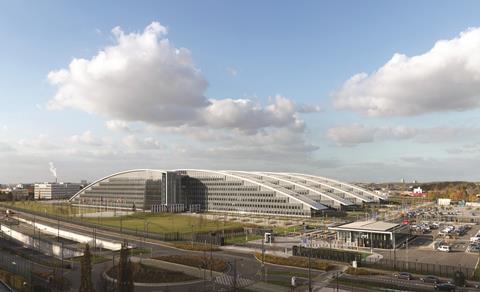 Careful phrasing
Nato says it has begun moving the first staff into its new headquarters in Brussels, with 4,000 due in by the middle of June, eight years after work began. Drawn up to resemble interlocking fingers, it has been built by a number of Bam companies including Bam Construct in the UK. So far, so good. But my eye is drawn to the cost, particularly what the bureaucrats at the military alliance define as within budget. "The construction project is largely within the original estimate of €1.17bn." Surely that's Eurocrat speak for saying it's gone over-budget?
Send any juicy industry gossip to hansom@assemblemediagroup.co.uk