Staff at Edinburgh Zoo change their clothes for an unexpected reason, I'm misled by a fancy-sounding project, and an apartment with prestigious links proves hard to sell …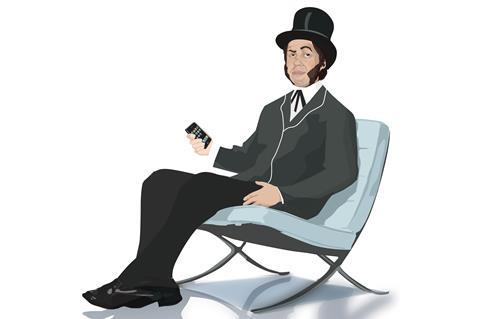 Orange is not the new black
Interserve workers at Edinburgh Zoo have stopped wearing hi-vis in parts of the estate, after zoo keepers said it made some animals, including two lions and Britain's only giant pandas, "upset". Staff for the contractor, which had its facilities management contract at the zoo renewed this month, are also mindful of aroused animals. I'm told that during lions' and koalas' mating seasons, workers refrain from using noisy air blowers, instead picking up a broom to clear leaves from paths. But I'm sure some investors might be wishing the contractor, which made a pre-tax loss in its last financial year, was as sensitive to its bottom line as it is to copulating koalas.
Project positivity
As a cheerleader for our industry, I'm always glad to hear about companies landing contracts, what with the jobs these create and the income they generate. So I was delighted to learn that Morgan Sindall had been appointed to build a "new concept" development near Leeds. By the sounds of the press release that wafted on to my desk, the project was really something … with its "living green roof" and "upper-floor viewing deck". However, the brakes were quickly slammed on my enthusiasm when the blurb got to the bit about it being a motorway service area.
Buyer's market
The apartment in Florida where Zaha Hadid lived until her death in 2016 has been sold for nearly $6m (£4.6m). Hadid personally designed the three-bedroom sea-view apartment in W South Beach, near Miami, while she was working on a nearby residential tower, the 62-storey block One Thousand Museum. As you would expect, the place looks magnificent. Less so the price. I heard the sale price was a hefty discount on the original $10m (£7.7m) asking price.
Frosty atmosphere?
Oh, to have been a fly on the wall at the get-together of housebuilding chief executives organised by the Home Builders Federation last week. Among those attending were Persimmon chief Jeff Fairburn and his counterpart at Redrow, John Tutte. Just a couple of days before the shindig, Redrow's chairman Steve Morgan again took aim at the bonuses pocketed by Fairburn and others at Persimmon, telling this magazine they were a "disgrace". As it was a chief execs only affair, Morgan wasn't there. Maybe Fairburn and Tutte discussed the weather.
I'll drink to that
At the start of the week, Cenkos analyst Kevin Cammack always gives a preview of the week ahead. His entry for today reads: "Nothing scheduled, although I may raise a cheap glass to the Wetherspoon's finals." Which, I must admit, made me chortle.
Must-not-see location
Cammack will no doubt have been poring over Galliford Try's full-year results on Wednesday and so were my hacks. Galliford Try bigwigs were due to take investors on site visits during the day. I think we can safely assume that the firm's job to build the bypass around Aberdeen – where losses have run into the millions – has been scrubbed off the list. Fair to say, it probably never made it in the first place.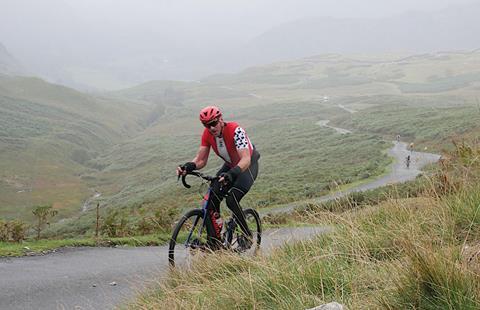 High-minded
A rider struggles up Hardknott Pass in Cumbria as part of a 3,300-mile ride to complete every one of the 100 hardest cycling climbs in the UK in one ride. The route takes in all the climbs marked in Simon Warren's book 100 Greatest Cycling Climbs and is raising money for four charities, including Cancer Research and children's charity Coram. By the time it finishes next Tuesday, the three riders who have covered every mile and hairpin – Dominic Millar from property marketing specialist Completely Group, Graham Salisbury from S2 Developments and Colliers International's James Findlater – will have climbed a total of 50 vertical miles. As they say in cycling, chapeau.
Send any juicy industry gossip to hansom@assemblemediagroup.co.uk