This week, there's panic on a government design framework, puzzlement over Zaha Hadid's latest design and piqued curiosity as the wife of a sixties soul legend encounters a bearded Peter Murray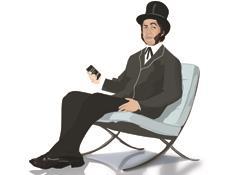 This sporting life
Britain is enjoying a triumphant summer of sport, with Andy Murray finally winning Wimbledon, the Lions' series victory in Australia and Chris Froome leading the Tour de France (at least at the time of going to press). Lest we forget, this comes off the back of the even more giddy delights of the London Olympics last summer. Those wishing to reminisce about the Games - and learn more about the construction firms that made it possible - can attend the Building Centre's "We Made 2012" exhibition, which opened this week and runs until 15 August. The free show features film, photography, architectural models and sketches. For more information, go to www.wemade2012.co.uk.
Big step for Zaha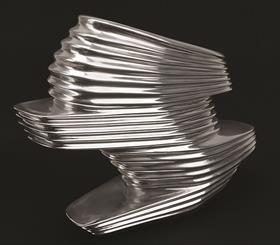 I was intrigued to see that Zaha Hadid has designed a pair of haute-couture shoes (right). I know little of women's fashion but could not help noticing the similarity between the revolutionary-looking Nova shoe and, er, one of Hadid's buildings. The design, produced with fashion designer Rem D Koolhaas (nephew of the famous OMA architect), does involve "ergonomic considerations" I'm told, but I remain unconvinced. This is for those who like Pritzker prize-winning architecture on their feet.
Stressing out for the summer
The first half of June proved a little frantic for the 12 consultants on the Government Procurement Service's project management and full design team services framework. The framework had been due to be renewed as soon as it finished on 16 June, but its replacement has been repeatedly pushed back and now won't be up and running until 2014. Consequently, there was an avalanche of tenders from public sector clients trying to beat the deadline and procure work before the gap between the frameworks. Some clients gave bidders as little as four days to prepare bids, forcing the consultants' staff to labour furiously to pick up the work. At least they can take a breather before the cycle starts again in 2014.
Ark of triumph
Congratulations to all 35 teams who took part in the construction industry's annual Dragon Boat Challenge, raising £13,500 for homelessness charity Crash. I'm delighted to say Building's team, Hansom's Ark (led by yours truly), won the charity competition by raising an impressive £1,381.46. My crew - the only ones to turn up in fancy dress - had a fantastic time. They finished fourth in the mixed competition and 23rd overall. Consultant GHS came first, with Shepherd Construction a close second.
Let battle commence
Time to drag the drum kit down from the loft. The industry's annual battle of the bands, Construction Rocks, is open for entries. Last year's winner Zero Charm - from Balfour Beatty and Mansell - are expected to be back to defend their crown. The event has raised £50,000 for charity since its inception and hopes to get £15,000 for LandAid this year. It will be held in London on 10 October. To enter or offer sponsorship email info@constructionrocks.com.
Peter Murray and the Miracles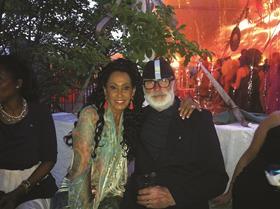 You can meet all sorts of people travelling, as New London Architecture chair Peter Murray and his group of construction professionals, who are currently cycling from Portland, Oregon to Portland Place, London, discovered the other week. Murray, now sporting a beard, found himself attracting the attention of "a very striking black lady" in a Pittsburgh bar, only to discover it was the wife of Motown music legend Smokey Robinson. Writing on his blog, Murray said she was "intrigued by our Paul Smith socks and by my beard". They spent the rest of the evening hearing tales of Diana Ross, the Supremes, the Four Tops and Smokey himself.