How time can be best spent on the golf course, Fosters keeps score with its award tally, and industry leaders fail to see the joke at the launch of Clyde & Co's report about offsite manufacturing …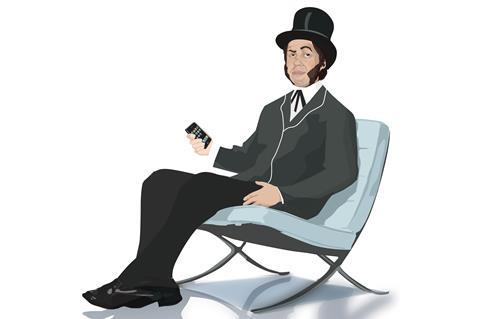 Hole in one
Remember those stories of business being done on the golf course? Well, it turns out there may be some truth in it. Steel firm Billington last week said former Severfield chief Ian Lawson will start as its non-exec chairman next month. Who approached whom, my hack wondered? Turns out Lawson and current non-exec chair Peter Hems both play at the same golf club in Rutland. Tempting to think they might have chatted at the 19th hole.
Numbers game
Buried in all the numbers of Foster + Partners' latest report and accounts, another figure caught my eye. The firm won 56 awards last year – which means, the firm adds, that "the total number of awards won by the practice now stands at 865". Not that they're keeping count.
Speaking in tongues
I rather like the V&A's new gallery in Dundee, designed by Kengo Kuma. Yes, the project came in over budget and took much longer than expected to complete, but it's a spectacular structure and the residents of Dundee will rightfully be chuffed – more than 27,000 visited in the first week. They might, however, be less inclined to warm to the sort of spiel uttered by "digital creatives" Biome Collective and Agency of None, who have dreamt up something called "Hallo World", which they reckon will "start the 'conversation' between V&A Dundee and citizens of the city, Scotland and the wider world". Sounds like something Perfect Curve from TV's W1A would think up.
Diss United
Flicking through London listings mag Time Out the other week, I came across a feature called "Ask Sadiq". One reader wanted an answer from London's mayor to the following: "Why do we allow so many Manchester United fans into the city?" Khan, a Liverpool fan, replied he found the number of United fans in the capital "offensive", adding: "One of the things I've got to do is reduce that number." Has he been taking advice from his bête noire, Donald Trump?
Cashless society
One of my hacks was at the launch last week of law firm Clyde & Co's report about offsite manufacturing in construction. The host of the event quoted a few numbers relating to margins and suggested to the 100 or so people in the room at the Barbican that things weren't all tickety boo. "I'm not an accountant, guys, but it sounds like you're losing money," he told guests. Neither murmur nor titter ensued. Perhaps he misread the mood: that a handful of multibillion-pound turnover firms cannot between them make any dough, was not, in fact, a laughing matter …
Profit? Not us
After Clyde & Co's presentation, the audience was treated to a panel discussion with experts from Costain, Aecom and consultant Bryden Wood chaired by Dennis Seal from Buildoffsite. Seal was keen to emphasise his organisation was not-for-profit. "I mean," piped up the Costain exec sitting on stage, "aren't we all at the moment?"
The meaning of life
Ping! An email arrives in one of my team's inbox imploring us to ignore a press release titled "Nortech's MRC350 helps Gunnebo improve visitor experience at the Shard". The release is being withdrawn, we are told, "due to unforeseen complications". What on earth could these be? With a headline like that, it's no wonder, I say. I have no idea what any of it means.
Creative differences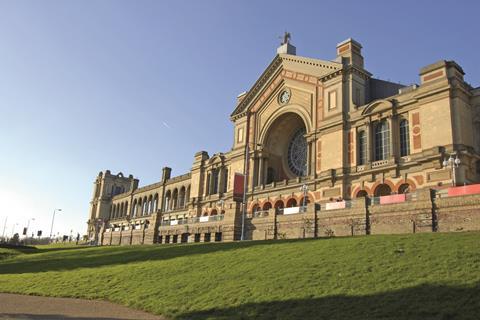 Architect Feilden Clegg Bradley Studios asked a number of artists to interpret its buildings as part of the recent London Design Festival. Among the schemes featured was its recent work at Alexandra Palace in north London. One guest at the event at the firm's London office in Fitzrovia, when he came across the Ally Pally artist interpretation – represented as a jumble of mouldy surfaces, electrical wires, floor plan documents and a skirting board – was heard to mumble: "With some of these, the piece isn't really what the building looks like." A shame, as it's one of my favourite buildings so it's an excuse for me to print a pic of what it actually looks like.
Send any juicy industry gossip to hansom@assemblemediagroup.co.uk