Heads spin and stomachs churn at Lendlease's new £100,000 VR facility, while Crossrail avoids admitting to a bumpy ride of its own. Meanwhile in Brexitland, it's a relief to know that all is as well as ever …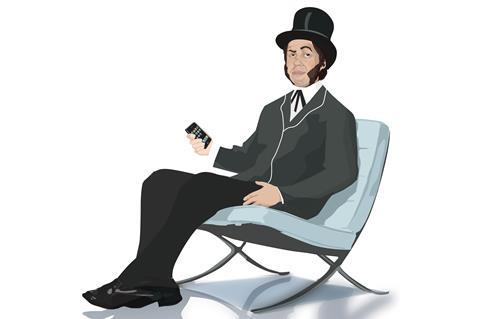 Harsh reality
Lendlease was showing off its virtual reality room – known as "VRoom" – at its Elephant Park site down in south London last week. In short, this allows visitors to have a nose around as-yet-unbuilt projects – in this case, to see what the revamp of Elephant and Castle will look like. But visitors are warned that it can be a rough ride on the stomach, similar to being on a boat on a particularly rough sea. One of my hacks bravely took on the challenge but tells me that, after wandering through parks and a cafe, and having a look over balconies, he wanted to jump ship. Another fellow scribe fared worse. "I felt sick," she admitted.
Rounding up
Sticking with the VRoom, you might think that five projectors and a controller couldn't cost all that much. Lendlease did have to build a spherical room, but they have plenty of builders to do that. Apparently, though, there is a crucial bit of behind-the-scenes kit involved, which meant that the actual cost of the room was £100,000.
Challenge accepted
Speaking of numbers, I hear that the job of director of the Industrial Strategy Challenge Fund's Transforming Construction challenge – a bit of a mouthful – has a salary a touch over £150,000. I guess for the successful candidate, former Skanska man Sam Stacey, that will be pretty transforming …
No contest
Another week, another late stadium. Tottenham Hotspur – recent victors over Manchester United only to be felled by unglamourous Watford in their next match – last week made headlines of a different sort courtesy of my colleagues' story about delays to the construction and subsequent opening of the club's new White Hart Lane ground. Meanwhile, over in west London another club was preparing to announce it would be late moving into its new ground, highlighting "the need to anticipate the normal delays and problems that inevitably arise in a complicated construction project". But given the club in question was Brentford, it didn't generate the same kind of headlines.
Double-crossed
And so on to another scheme that's busted its opening deadline: this time, the long-awaited Crossrail. Reading through the announcement that the job was going to be late – and a lot late at that – one of my hacks noticed that nowhere in the press release announcing the news did it say it was, in fact, late. It had been due to open in December this year – not that you would have known this from reading the release. Instead, readers were told: "The Elizabeth line, which will redefine transport in London with quicker, easier and more accessible journeys, will open through central London in autumn 2019." Quicker? Easier? More accessible? Maybe so – but only when the late-running scheme actually opens. And it won't any time soon, because it's late.
And the survey says …
The results of Building's recent Brexit survey were tweeted by Richard Newby, the Lib Dem leader in the House of Lords, and retweeted by Tory MP and prominent remainer Anna Soubry. It's fair to say, judging by the comments posted on Newby's feed, that not everyone thinks leaving the EU is a bad thing for construction. The survey was "fake news", "unrigorous" … you get the picture. My personal favourite, though, evoked the spirit of the Victorian workhouse. "I strongly suspect," said someone called Monty Monty, "the bosses are the only ones with time to read magazines."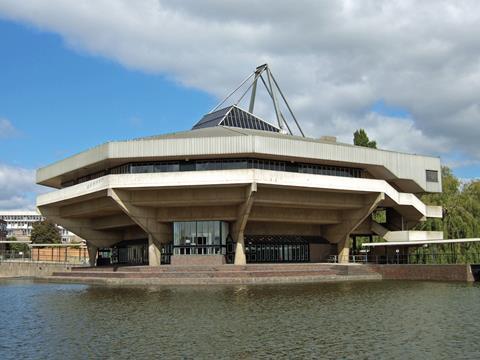 Learning experience
Several of the main buildings at RMJM's York University have been listed, including its main Central Hall. The buildings were designed in the 1960s under the leadership of partners Stirrat Johnson-Marshall and Andrew Derbyshire, father of the current RIBA president. Andrew passed away two-and-a-half years ago and his son Ben Derbyshire tweets that his ashes were scattered at the site last month.
Send any juicy industry gossip to hansom@assemblemediagroup.co.uk