This week: a planning endorsement disguised as an objection, a pensions expert twinned with a pop singer, and a resolute Remainer exhorting everyone to vote leave…?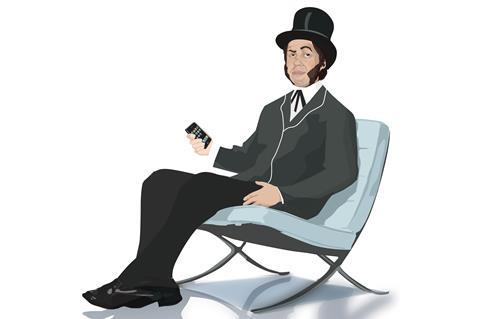 Insupportable
When is an objection not an objection? I think for a definition we should turn to architect Stephen Hodder. Responding to news that heritage watchdog Historic England can't support his firm's proposal for a 40-storey tower in the middle of Manchester – redrawn for footballers Gary Neville and Ryan Giggs from an earlier plan by Make – the former RIBA president opines: "They're not saying they object; they're saying they can't support it on heritage grounds." If that wasn't extraordinary enough, he hails this lack of support a success: "a real step forward". Next week, Theresa May on how blowing a Tory majority in an election she said wasn't going to happen was, in fact, a total triumph.
Unfixable
The pension firm brought in by Carillion to advise on the crisis when the firm was still afloat, has had a whirlwind few weeks. Independent Trustee Services, which is run by Chris Martin (not that one), was parachuted in on 8 January, a week before the firm went bust. Last week he was being asked to explain the whole sorry mess to MPs. Some readers might know that Martin's namesake is the singer with the band Coldplay, one of whose most famous songs is called Fix You. Just a shame for those Carillion pensioners that Martin (the other one) couldn't.
Unpredictable
Speaking of Carillion, I wonder if its would-have-been incoming chief executive Andrew Davies might raise a wry smile at the news that his former boss James Wates has been asked by the government to head up a new corporate governance advisory group. It promises to draw up the UK's first-ever set of guiding principles for large private companies to ensure they are transparent and accountable, helping them to improve the way they are run. Davies could be forgiven for wondering if crystal-ball gazing – specifically of the alarm bells variety – might be part of Wates' remit. After all, Wates let his then chief executive leave last autumn for the top job at Carillion, and look how that's turned out.
Unbe-leave-able
Tory MP Anna Soubry, one of her party's most strident critics of the decision to leave the EU – so much so that she was branded a Brexit mutineer by a Daily Telegraph front page last November – was one of the MPs to vote for parliament to relocate while the Palace of Westminster undergoes a £3.5bn refurbishment. In the debate last week on what to do next, she exhorted MPs: "We have to grasp this, do the right thing, and – I cannot believe I am going to say this – but in this instance, absolutely everybody vote leave."
Inessential
Ping! An email arrives from procurement provider Constructionline about a supplier day being held today for a £500m development of HM Naval Base Clyde at Faslane in Scotland. Constructionline is now set to be flogged by owner Capita after last week's profit warning. New chief executive Jonathan Lewis announced a major shake-up, saying Capita was "too complex" and has lined up a string of non-core disposals. In the press release I received about the supplier day, I'm informed that Capita has undertaken in excess of 500,000 audits, assessment and accreditations over more than 20 years. The most important audit, I would wager, is the one that's just been carried out by Lewis.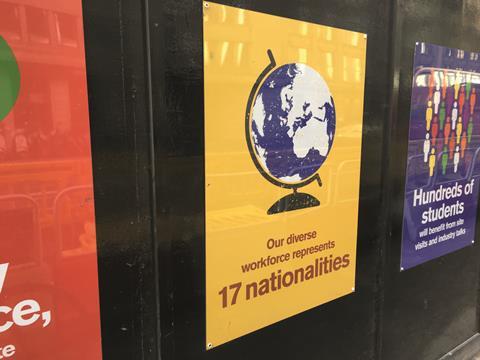 Internationally enamoured
Readers may remember Goldman Sachs chief executive Lloyd Blankfein was developing a crush on Frankfurt last autumn, so worried was he about Brexit's impact on London. Now he's spreading the love to France, tweeting last month about a meeting he'd been at hosted by French president Emmanuel Macron on how to attract business to the country. "Feels like a new day has dawned in France," he marvelled. The other day one of my hacks was walking past Multiplex's site to build the new European HQ for Goldman Sachs on Farringdon Street – that's the one in London – and noticed on the site hoardings that 17 nationalities have been working on the scheme so far. Perhaps this is the real reason Blankfein is so worried about Brexit…
Send any juicy industry gossip to hansom@ubm.com