Change is the one constant, as we can see by the alarming churn of housing ministers, an uplifting first for Canadians and new uses for old RAF sites – but one sign of the times has thrilled me this week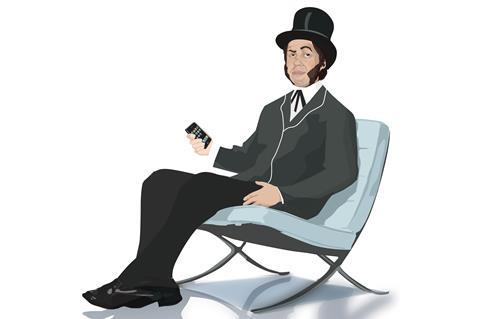 Housing merry-go-round
The Construction Products Association's economic director Noble Francis has put together a chart of the 16 housing ministers appointed in the past 20 years. Previous incumbents include Nick Raynsford, Caroline Flint and the longest server, Yvette Cooper, who racked up more than 30 months in the post. Grant Shapps, who was outed last autumn as the ringleader of a failed coup against Theresa May, is next best with just over two years. But I must confess I really can't remember the reign of Kris Hopkins, who got the job in October 2013. He probably doesn't want to think back on it either. His appointment wasn't popular with everyone, with one fellow Tory MP, Nadine Dorries, calling it a "truly awful decision" to give him a junior minister's post. He only lasted nine months in the job and lost his seat in last year's general election. So the role isn't always a passport to great things, then.
For everyone's eyes only
One of my hacks was sent a reminder last week that the press office of the US embassy has now moved to its new location at Nine Elms. The building will be opened on Monday – but no longer by president Trump, who seems to want nothing whatsoever to do with it. Anyway, back to the press office's reminder. The email was given an unclassified rating, which seems a little over the top to me. Most press releases I get are unprintable, never mind unclassified.
Rising to the top
Canada's first funicular has been up and running for just over a month – an inclined elevator taking passengers from a valley floor to a lookout point in Edmonton, the capital of Alberta. Drawn up by local architect Dialog Design, the elevator runs next to a 170-step staircase for those who fancy a more exhausting way to the top. Not content with that, Dialog has incorporated a special path for runners to bomb up and down. Those Canadians didn't get their reputation for extreme sports for no reason, I guess.
Decoding Alconbury
The launch of Homes England, the new name of the Homes and Communities Agency, took place at Alconbury Weald, a former Cold War RAF base that was bombed several times by the Luftwaffe during the Second World War. It was bought by developer Urban & Civic in 2009 and is now being turned into a low-carbon enterprise zone. AHMM has designed one of the first buildings to be constructed, the mysteriously named Incubator. Intrigued, I had a nose on the architect's website to see what this bewildering structure could be – perhaps the kind of sinister scientific laboratory seen in 1960s James Bond films, with the supervillain Blofeld somewhere in there. Apparently, it "anchors an emerging Enterprise Campus to catalyse the development of a new mixed-use community". That's office space to you and me. Very disappointing.
A challenging role
For any secretly power hungry types wondering whether a career in politics might be for them, have a look at the rather grim schedule for London mayor Sadiq Khan's first question time of the new year, which took place at City Hall last week. The topics down for discussion included knife crime, hate crime, clean air and the New Year's Eve stabbings in the capital. How he must pine for the days when he could just happily slag off the Garden Bridge …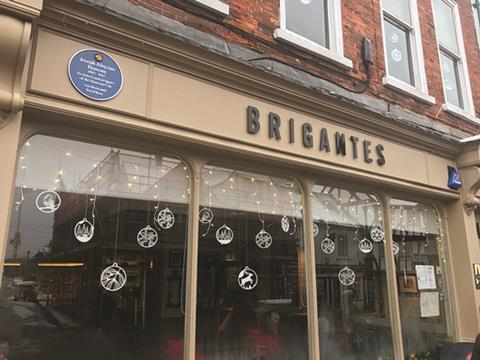 A great man remembered
I've contributed a fair amount to our great and glorious history doncha know, with my invention of the Hansom Cab, my architectural prowess and of course, the founding of this fine publication. So I confess I was not greatly surprised – but most pleased – to discover that I've been given my own blue plaque. Restaurant Brigantes on York's Micklegate is now sporting the said tribute, recording that I was born there in 1803 and lived at the site until 1883. That part I did take issue with – it makes me nearly 215 and Mrs Hansom says I don't look a day over 200.
Send any juicy industry gossip to hansom@ubm.com