If you're building a new HQ, why not divert the canal so it's nearer to you? Moving a 2.5 tonne sculpture? Get a friendly contractor to shift it. Fundraising for charity? Run up 35 floors of a tower. Doing lunch? Do two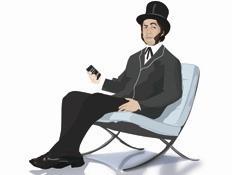 Hellos and good buys
Carillion may have lost out in its drawn-out battle to buy Balfour Beatty, but it has not lost its appetite for acquisitions, I hear. The deal fell through after Carillion's U-turn that yes, in fact, it did want to buy its US-based consultant Parsons Brinckerhoff (subsequently sold to WSP) after initially saying it wasn't interested. Now I understand Carillion is so taken with consultants that it has instructed financial advisers to draw up a list of other potential firms to acquire now Parsons is no longer on the market. Carillion's advisers on the failed Balfour acquisition, Lazard, declined to comment.
Lunch wars
Invites for the busy Christmas period are starting to land in people's inboxes. One of the more eagerly anticipated bashes is the Lighthouse Club's annual London Christmas Lunch Party - held to raise money for the charity, which provides emergency financial assistance, welfare and legal support to construction workers and their families in times of hardship and stress. But some firms have been left scratching their heads, after receiving two separate invites to two Lighthouse Club Christmas lunches on the same day. One will be at the Grange St Paul's Hotel, the other at the Intercontinental Hotel in Mayfair. This is because the national Lighthouse Club, behind the first lunch, has disassociated its London branch, behind the second lunch, over a disagreement, prompting the two organisations to launch rival London Christmas lunches. Not exactly festive cheer!
Shared experience
The Costain team working on the major redevelopment of London Bridge station came to the aid of local sculptor Austin Emery when he needed to move a 2.5 tonne sculpture. The sculpture was to be placed in a specially created garden at the Tyers Estate in Bermondsey Street, just 300m from Costain's project offices, to take centre stage in the annual Bermondsey Street Festival. But first the sculpture had to be transported from Austin's studio space in Surrey Quays - and that's where Costain came in. The sculpture, called the Shared, in reference to the nearby Shard, is a 4.5m-high work made of stone carvings produced by locals.
Telling it as it is
The RIBA's grand headquarters at Portland Place is a popular event venue for property and construction firms but it played host to a rather different kind of event on Monday - an evening with bruiser ex-Manchester United footballer Roy Keane to promote his autobiography The Second Half. Sadly Keane, known for not mincing his words, did not announce a move into architecture criticism at the event.
Towering achievement
Last month more than 200 property and construction professionals pitted their wits and fitness against each other at the Broadgate Tower, raising £30,000 for charity. The inaugural London TowerAthlon, sponsored by Savills, saw competitors abseiling down the 539ft tower, running up its 35 floors (877 stairs), and sprint cycling on Broadgate Plaza. Winners included Rupert Parker of GVA, who cycled 10.3km in 10 minutes, and Nathan Pask, also of GVA, who ran up the tower in four minutes 44 seconds. Other companies participating included Bouygues Development, Great Portland Estates, JLL and Morgan Sindall. All proceeds will be split between LandAid, the property industry charity, and the Worshipful Company of Chartered Surveyors.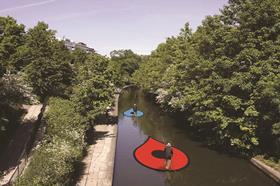 Parting of the waters
Those free-thinking geeks at Google are still knocking about ideas for designing a bigger, more exciting UK headquarters at Argent's King's Cross development in north London. I hear design ideas that have been considered include rerouting part of the Regent's Canal that runs through the redevelopment area under Google's planned headquarters. Why Google would want to do this is anyone's guess. Are they working on self-driving canal boats as well as cars? Meanwhile the prime spot next to King's Cross station remains empty, to the frustration of many connected with the project.