US vice-presidential candidate Paul Ryan pulls up the ladder, Andrew Strauss quits cricket to spend some time in the Caribbean, and its the simple pleasures of humble treehouses for JK Rowling's kids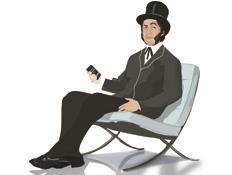 The road to power
Republican vice-presidential candidate Paul Ryan has a construction connection, I was intrigued to learn. Ryan, an Ayn Rand-influenced ideologue who has quickly eclipsed running mate Mitt Romney in the charisma stakes, grew up wealthy in Wisconsin thanks to his family's national construction firm Ryan Inc, which was founded in the 1880s and originally started in road building. I'm not the first to point out the irony of Ryan's attacks on big government given the origins of his own comfortable situation in government infrastructure spending programmes.
Howzat!
May I take this opportunity to salute the achievements of Andrew Strauss, who has retired from professional cricket and with it the captaincy of England after three-and-a-half highly successful years in the role. But what will Strauss do with all his free time? The firm behind a string of luxury holiday homes on the Caribbean island of St Lucia has been in touch to inform us that Strauss is a "very happy" early investor in one of their under-construction properties. Sadly, the villa he's invested in only sports two bedrooms, so perhaps there won't be room for the Pietersens should they wish to visit.
Round of applause
If you were ever in doubt of the worldwide appeal of a Building award then just ask Richard Hyams, director of Astudio, Building's architecture practice of the year 2012. He was recently pitching to a client in Hong Kong and wheeled out Astudio's award winning credentials - to which the whole team across the table rose to their feet and gave the firm a standing ovation. As this was in the alcove of a hotel lobby, Hyams was caught a little off guard. The firm has yet to discover if they won the job.
Position vacant
There continue to be mutterings over the appointment of Daniel Moylan, the Tory councillor from Kensington & Chelsea, as chair of the London Legacy Development Corporation. Members of the Greater London Authority refused to endorse his appointment in May because of his continuing role as Boris Johnson's aviation adviser and as a board member at Transport for London, and a lack of construction experience. There is also a rumour he was responsible for the shock departure of the previous chief executive - the respected Andrew Altman - something Moylan denies. Much now rests on the credibility of who he secures to replace Altman. The job was advertised, calling for "expertise and experience in construction, physical infrastructure and/or urban regeneration." Sounds a breeze at £175,000 pa. Can anyone help Mr Moylan?
Travel perks
Last week we learned Vinci was set to beat rivals Balfour Beatty and Mace to a £200m job at Gatwick and this week chancellor George Osborne backed airport building in the South-east. Buy what is driving industry enthusiasm for airport work? One possibility is that working "airside" - beyond passport and security checks - apparently means you have ongoing access to the duty free area and its many bargains. However, you can't buy anything by Chanel, I'm told. Alas, for Vinci the sweet smell of success may not be that of the perfume brand's famous No 5.
Root and branch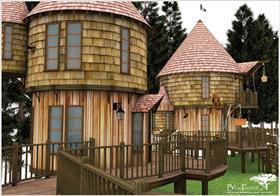 I'm glad to see JK Rowling is doing her bit to stimulate the struggling Scottish construction industry. Last week the Harry Potter author won planning for two Hogwarts-style treehouses in the garden of her 17th-century mansion in Edinburgh's suburbs for her children David, nine and Kenzie, seven. The two-storey structures - complete with turrets, a rope bridge and an owl perch - will cost an estimated £250,000 for specialist treehouse builder Blue Forest to make.
I suspect Rowling may have cast a Silencio spell - that's a silencing charm to the uninitiate - on the architect named on the planning application, Patience & Highmore, who declined to comment when contacted by Building.