BoJo grows ever more self-deluded – but he's not the only chap kidding himself. Mind you, we all needed an escape from reality last week, as the big chill froze up everything from insolvency helplines to hot lunches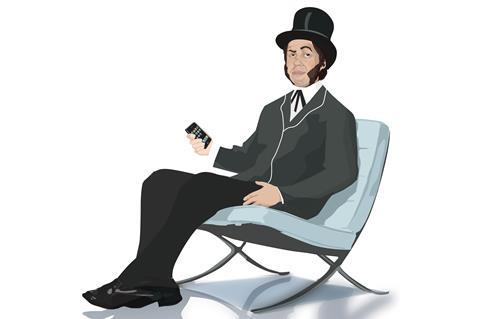 A bridge too far
To City Hall, and Boris Johnson's reluctant appearance – following a formal legal summons – before the Greater London Authority's oversight committee, to explain why he wasted millions in taxpayers' cash on his ridiculous Garden Bridge. It got canned last year by his successor, Sadiq Khan, whom the now foreign secretary seems to think is the real culprit for not sending more public money down the drain. Boris' defence seemed to be: it was everybody else's fault. Committee chairman Len Duvall was unimpressed. "All the evidence that we have contradicts the version of events you are giving," he said. A neat summing up of the whole wretched thing.
Man power
This is both National Apprenticeship Week and Women in Construction Week: an intentional coincidence? I'm not sure. In any case, some of the very real challenges facing women in construction were the focus of a debate hosted at Aecom's offices last month. A female colleague was glad to see the event so well attended, although mostly by women. When an audience member asked where all the men were, a wag quipped: "At home looking after the kids." Let's hope that was the reason, but we gentlemen are advised not to pat ourselves on the back too much for "babysitting". After all, women tend to call looking after their own children "parenting".
Wheely relieved
Good luck to the 150-odd riders now somewhere in France pedalling their way south on this year's Cycle to Cannes event. They will all roll into the Mipim property fair some time on Tuesday, having set off yesterday in their bid to complete 1,500km in six days. I suspect all were thanking their lucky stars the ride didn't set off a week earlier, when I noted the daytime temperatures in London were close to a perishing -10ºC. Ooh la la!!
Salad days
Speaking of the cold, last week's conditions played havoc with the facilities in my former home at 240 Blackfriars. Staff there had to forgo hot food at the company canteen on the 19th floor after pipes on the roof froze up. It meant the gas was on the blink so former colleagues had to make do with sandwiches and salads. Handy on one of the coldest days in the capital for years.
Ice on the line
I thought I could get through the week without a Carillion reference but, alas, I am thwarted again. Last week's weather not only shut down large parts of the country's transport system but also hit the Insolvency Service. Anyone wanting to call up – possibly some of the 1,500 axed Carillion workers wondering where their redundancy cheques were – were told last Thursday and Friday that it was operating a "limited service" because of adverse weather. "All of our helplines are temporarily closed," it told visitors to its website. Seems like a complete shutdown to me – or some kind of payment freeze.
Not that Fosters, mate
I thought our politicians could bluster, but it seems they have stiff competition from their counterparts in Australia. In a recent debate about whether an Apple store designed by Foster + Partners should be built in Melbourne, the Victorian government's innovation minister Philip Dalidakis lavished praise on the scheme, suggesting the city's burghers should be falling over themselves to have a Fosters building in their backyard. It took him a full hour to make his point and included a series of eclectic references – from apple juice through to the tooth fairy and James Bond. From Melbourne with love, I'd say.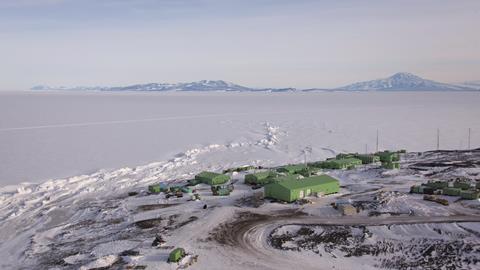 Southern discomfort
As the country recovers from the Beast from the East, it seems those people at Hugh Broughton Architects can't get enough of the fridge-like conditions of last week. The firm is heading back to Antarctica to carry out work to breathe new life into the Scott Base research station set up in 1957. It has already carried out work on British and Spanish research stations on the icy continent and has now been asked by the New Zealanders to do the same for their base on Ross Island. Broughton calls it an "extreme challenge". I call it madness.
Send any juicy industry gossip to hansom@assemblemediagroup.co.uk