This week, a not-so-ingenious firm hits the road, a Hollywood trolling, demolishing the wrong house is a 'boo-boo', contractors lose a Victorian post box and underground cars are a non-starter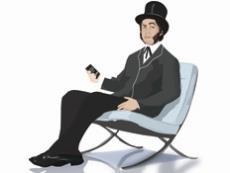 Hitchcock on the small screen
It seems my colleagues at Building Design are copping a bit of a pasting from their loyal online readers. Last week, the sister website of Building ran a story headlined "Merger frenzy as housing groups eye affordable homes growth". One poster, called Alfred Hitchcock, said: "Frenzy … Ha! How to make a boring piece of news sound interesting – use tabloid-speak." I thought he'd died in 1980 but Alfred's comment got me thinking. "Alfred" should know – after all, he was a master storyteller, and Frenzy was a 1972 Hitchcock masterpiece.
Demolition by numbers
Speaking of headlines, a recent favourite appeared in the Daily Telegraph: "Demolition crew destroy wrong house while owner is out at work." A poor bloke called Steve Ballas was called at work by a friend who told him: "They're demolishing your house." Turns out the demolition firm was told to tear down the property at 200 Marion Street in the Bankstown area of Sydney. Unfortunately for Mr Ballas, who lives next door at number 198, the wrong house number was displayed on his letterbox. The confusion arose as the number on his neighbour's house – the real 200 that was to be demolished – was obscured. Ballas called the police and officers told the crew: "You guys have made a bit of a boo-boo here." Boo-boo is a very un-Australian way of putting it.
Gone postal
Rather than demolishing the wrong house, back in the UK we, it would appear, seem to have mastered something quite different: how to lose a post box. One of my colleagues happens to be a member of a local history society – which is unfortunate for Hochtief UK for reasons that will become clear. The firm is working on the bridge at north London's Upper Holloway station.
A Victorian post box was originally in the brick wall at the station but was removed for safe keeping during the work. It would seem a few months ago that someone, assumed to be from a local conservation society, came to visit the site and said they could look after it. But now Hochtief wants its post box back so it can be incorporated back into the bridge over Christmas. The only snag is that Hochtief has no idea who it gave the post box to for safe keeping. So it has written to those it thinks might have it. My friend has suggested trying eBay.
Follow the van
Ever since I caught up on the troubles plaguing Interserve with these energy-from-waste deals, which have included losses and two very unhappy clients throwing them off jobs, I keep seeing Interserve's vans darting about as I make my way through London. Underneath the company logo is the strapline "Ingenuity at work". I'm not sure Viridor, the client that chucked Interserve off a scheme in Glasgow last month then trashed it in public, accusing the firm of having "continually and repeatedly failed to meet delivery milestones", would agree.
Design to shine a light
A competition to design a bedside light for ill children has been won by IA Interior Architects with Story Star. The Design a Light competition was organised by children's medical research charity Sparks and lighting firm FUTURE Designs to celebrate their mutual 25th anniversaries and to raise money for the charity, with the contest raising over £15,000 for Sparks. It was judged by a panel including Brookfield director Martin Jepson and Building editor Sarah Richardson. The judges praised the winning entry's "mix of interactivity and simplicity", and said it was elegant in design". More info at www.sparks.org.uk.
Taken for a ride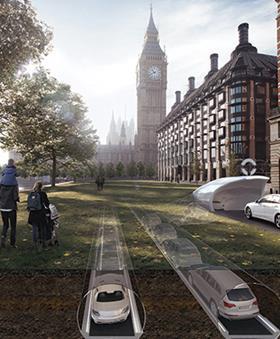 Architect PLP has come up with one of those ideas that always make a few headlines – mainly because people reading about it will always shake their heads and mutter: "It'll never work." Anyway, PLP's plan is called CarTube and, according to the blurb "the concept combines two existing modes of transport – automated electric cars and mass public transit – into a single, seamless road system below ground". I stopped reading there because I found myself shaking my head and muttering: "It'll never work".
Send any juicy industry gossip to hansom@ubm.com