This week, the Treasury is robbed of a chance to celebrate, a grade II-listed building is stripped of its listing, AFC Wimbledon's plans for a new ground suffer a setback, and stolen bricks are sold at a knock-down price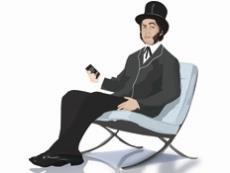 A week to bury good news
£80m for Crossrail 2, £60m for HS3, £700m for flood defences. Just some of the money chancellor George Osborne found for infrastructure in last month's Budget. In these austere times, it was another good Budget for the sector. But within hours it was the resignation of work and pensions secretary Iain Duncan Smith over disability benefit cuts that was dominating the headlines, along with Osborne's subsequent U-turn over the weekend. At the launch of the National Infrastructure Delivery Plan at the ICE's HQ in Whitehall last week, fellow Treasury minister Lord O'Neill was quick to admit that his department's infrastructure announcements "had been somewhat lost because of the focus on other issues". Oh, how they must hate IDS in the Treasury.
Saved for the nation - for a year
Lest we forget, listing is no guarantee of protection. News reaches me this week that the post-war former headquarters of architecture practice Ryder & Yates is facing demolition - just over a year after it was listed. The 1964 building - which was granted grade II listing in January 2015 - has now been delisted by heritage minister Tracey Crouch to allow for redevelopment of the site. Crouch judged the building, in Killingworth Newcastle Upon Tyne, to be neither of special architectural or historic interest in a national context. The replacement of windows and external panelling was a major factor.
Yellow brick road
The London brick shortage has become so acute that opportunistic roving gangs have taken to "hit and run" style brick thefts, according to the Evening Standard. Some have even knocked down church and cemetary walls in their vans - sometimes in broad daylight - before grabbing the dislodged bricks to sell on the black market. The object of their desire is the valuable "London stock" yellow bricks, some of which can pre-date the Victorian era, to sell to contractors unaware of where they've come from. Police have investigated but so far they've hit a brick wall.
At home in Britain
Housing of the past and future will come under the spotlight after six architects were chosen to take part in a RIBA exhibition to accompany a three-part BBC4 series on the history of British housing. Jamie Fobert Architects, vPPR and Mae are among the six architects picked to take part in the exhibition accompanying the series presented by architecture historian Dan Cruickshank. The work produced by the six architects will form a major exhibition designed by Fobert at the RIBA examining how we live and how we might live in the future. It will run from 18 May until the end of August.
David Bucknall Scholarship
A scholarship offering £10,500 towards a degree in property and construction has been launched in memory of renowned industry figure David Bucknall, who died last year. David's friends, colleagues and business associates, together with Birmingham City University and his former firm, Rider Levett Bucknall, have set up the fund to support young people hoping to study degrees at the university's School of Engineering and the Built Environment. Called the David Bucknall Scholarship, it will help students from disadvantaged backgrounds develop a career in the industry and provide students with work experience, placements and guidance from RLB. For more information visit: www.bcu.ac.uk/davidbucknall

Late kick-off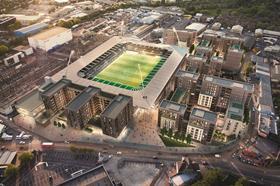 Football team AFC Wimbledon is confident about returning to its spiritual home, Plough Lane, despite suffering a setback after mayor of London Boris Johnson ordered a further review of its plans. The process is unlikely to begin until after the mayoral elections in May and a decision is not expected until later in the year. Wimbledon was hoping to push ahead with plans for a new 11,000-capacity stadium after getting planning permission last year. The club described the delay as "frustrating" but said it still hopes the new ground will be open in time for the start of the 2018/19 season. Wimbledon chief executive Erik Samuelson said: "It is a decision to review the plans, it is not a decision to say no." Ever the optimist.
Send any juicy industry gossip to hansom@ubm.com