In the week Greg Fitzgerald exchanges his slippers for office brogues, the Garden Bridge scheme is left hanging and Mitsubishi upsizes its tower, we want nothing more than to dress up as one-eyed monsters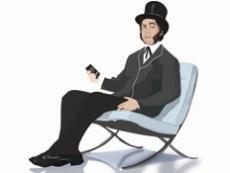 Up in the air
Commissioned by London mayor Sadiq Khan, Margaret Hodge's scathing report on the Garden Bridge fiasco makes for an often-illuminating read. Notwithstanding the seemingly cavalier attitude of some involved in the project, Hodge reveals interesting tit-bits concerning how aspects of the yet-to-be-started thing developed. One such nugget is her observation that in January 2013 – a month before an official tender went out for an architect for what would become the Garden Bridge – a Transport for London official met with Thomas Heatherwick and actress Joanna Lumley to discuss procurement options for the scheme during a ride on the "Air Line" cable car down river in London's Docklands. Why that particular venue was requested is not explained in Hodge's report …
Fitz fits Bovis' bill
Bovis Homes appears to have scored a result by enticing former Galliford Try boss Greg Fitzgerald out of retirement to head up its own operation. In the wake of bad publicity – not least a raft of customer complaints around incomplete houses – plus the distraction of dealing with proposed bids from Redrow and, well, Galliford Try, Bovis was in need of a firm hand on the tiller. Citywatchers concur that in Fitzgerald it has got its man. Said one: "Galliford has to wait six months before it can take another tilt at Bovis, even assuming it fancied its chances. And now it's unlikely to want to go toe-to-toe with its former 'golden boy' in the top job." Said another: "He doesn't need the money," noting Fitzgerald's lucrative three-year deal, worth a potential £7m. This source came up with the best suspected reason for him saying yes: "He was probably bored-bollocked stupid."
Tall and taller
Nothing had been officially seen or heard about Mitsubishi Estate's 6-8 Bishopsgate tower in the City of London since the summer of 2015 – until last week, when the Japanese client resubmitted the scheme for planning. The client had been beavering away behind the scenes with its project team – including development manager Stanhope, architect Wilkinson Eyre, engineer Arup and cost manager Alinea – to redesign the tower, stretching it to 50 storeys in height, up from the previously consented 40 storeys. As the client itself pointed out, this was partly a response to a flurry of consents for tall towers nearby including 1 Leadenhall, 1 Undershaft and 22 Bishopsgate. As one source close to the project noted, there's no point in a viewing gallery if there's no view to be had.
All at sea – for a good cause
The seadogs among Building's readership will be chuffed to learn the Little Britain Challenge Cup (LBBC), the construction industry's annual sailing charity get-together, celebrates its 30th anniversary this year. Speaking about the 2017 event, held off the Isle of Wight, the LBBC's chairman – and Domus marketing director – David Kong said: "This year we've secured The Island Sailing Club, which organises the world's largest sailing event, the Round the Island race, to create an exciting racing programme. We also have a new venue at Shepards Wharf, with its own dedicated marina, and the Sugar Store, where we can host our new festival-style on-shore events."
And he really wants to better last year's haul of £20,449: "Most of all, for our 30th birthday present, we want to raise more than ever for the great charities we support." We wholeheartedly agree. This year's event is on 15 and 16 September, and more info can be found at www.littlebritain.co.uk.
One-eyed orange idol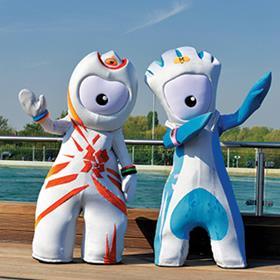 Remember Wenlock and Mandeville? The one-eyed mutant mobile phones that passed for mascots at the London 2012 Olympics and Paralympics? Of course you do. Because despite their ridiculous appearance, they were in their way cute and part of the happy-go-lucky spirit of that summer. For some reason one of my reporters is trying to track down one of these mascot suits for a friend who happens to be an Olympics nut. Sadly the best intel we've gleaned from our industry contacts – many of whom worked on the Olympic Park – is that the suits are even less fun to wear than they appear. Apparently Olympics organiser Locog insisted nobody could wear the cumbersome seven-foot suits for more than half an hour as otherwise the wearer was likely to pass out. Nonetheless, if you know where to get one, please let us know at hansom@ubm.com
Send any juicy industry gossip to hansom@ubm.com