As the fallout from Carillion's collapse continues to dominate the news – from frustrated subbies, stalled projects and a relieved developer – one of our contributors makes his voice heard (rather often in fact)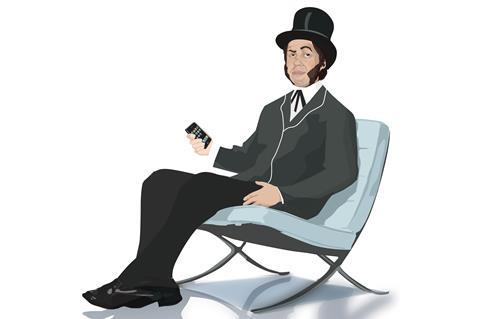 Unexpected stardom
The media frenzy over Carillion has caught one well known construction figure by surprise – but in a good way. Specialists' champion Rudi Klein has had back-to-back media appearances ever since rumours of the contractor's downfall took hold two weekends ago. He's been in demand from the likes of the Today programme, CNN, ITN, national papers and regional press. You name it, he's been there – he even appeared on the BBC's nightly magazine programme, the One Show. "I mean, what have they got to do with all of this?" was Klein's reaction as he headed off to the studios. And of course he's been contributing almost daily to this magazine. So finally after spending much of his 30-year career banging on about fair payment practices, people seem to be listening. If only it hadn't taken the insolvency of a construction giant jeopardising its supply chain to be heard.
Insult to injury
Noses pressed against locked Carillion sites, some subcontractors can see their kit sitting idle and must no doubt be tempted to think: "Sod this; I'm getting back what's mine." The problem is that it's an offence to do so, says construction lawyer John Wevill. Even more galling is his advice for those who might see someone else using their kit. In the legal world, it's a form of theft known as conversion. But the Boodle Hatfield partner adds: "There would be no point calling the police as they aren't interested in these small civil complaints." I think that is the definition of a double-whammy.
Ranking highly
Two days after Carillion went bust came some facts and figures about how many firms there are in the UK – and the number that go under. Based on the most recent ONS figures, which came out in November last year, there were 2.85 million active businesses in 2016 – up 135,000 on the year before. But the number of firms going bust also went up, by 16%. Construction is sixth out of the top 10 sectors in which companies fail the most, a table headed by finance and insurance. Perhaps in next year's package of facts and figures Carillion should be given a table all of its own.
Athletic accounting
One of my hacks remembers that when Tarmac split into two back in 1999, the launch of the construction business, renamed Carillion, featured acrobats, among other delights. I wonder if that's where they got their inspiration from to perform the kind of accounting acrobatics that has in recent times attracted the interest of the Financial Conduct Authority. Lest we forget, Carillion went from "everything's going well" in December 2016 to "by the way, we're writing down £845m and getting rid of our chief executive" just seven months later – the official start of the whole sorry mess.
Happier times
A month before it went bust, Carillion was busily announcing that work on Birmingham office scheme One Chamberlain Square had topped out. The eight-storey block is part of Argent's Paradise scheme – parts of which ground to a halt following Carillion's collapse. Anyway, which firm is going to be occupying the building? Why, none other than financial services firm and Carillion liquidator PwC, which is now in charge of telling Carillion's subbies – and no doubt some who helped build One Chamberlain Square – that they won't be paid the money still owing for any of the work they did before Carillion went pop.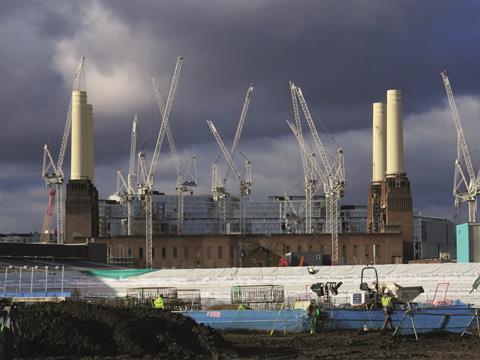 Small mercies
Breathing a sigh of relief that Carillion didn't go under sooner are the people redeveloping Battersea Power Station (pictured). Already known for a huge cost hike, the last thing the scheme needed was for one of its main contractors to go belly up while it was on site. To some, it would have begun to draw unfortunate comparisons with another project to redevelop a London icon from a few years back – Wembley Stadium. A source at Battersea tells one of my hacks that Carillion wrapped up its work last month, so they're in the clear. "Put it this way," the insider says, "it could have been worse." For them, anyway …
Send any juicy industry gossip to hansom@ubm.com