Danny Alexander defends government infrastructure spending (in the dark) and Mark Prisk invites the media into his Croydon boudoir. Plus, would RMJM's Peter Morrison be a good wartime prime minister?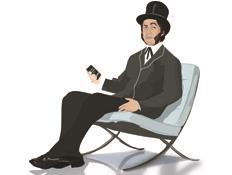 Bob across the pond at the weekend
I'm always impressed by those who can tolerate a long commute into London - and by a long commute I mean over an
hour. Brighton, by my measure, is the absolute limit of how far I would travel. So it was with awe that I learned this week that Davis Langdon's new boss Bob Pell continues to live in San Francisco and travels back there from London for the weekend. Surely the return flight means that he spendsmost of his time off in mid-air? As for the jet lag, he insists that you get
used to it.
Lights out for Danny
Speaking of Brighton, down at the Liberal Democrat jamboree, Danny Alexander was the guest of honour at an event hosted by the Infrastructure Alliance. Costain infrastructure director Darren James opened the event, and warned of the impending "infrastructure crunch" as the UK's energy, railways and roads networks gave in due to lack of investment. Alexander then took the stand - but just as he began to speak the lights at the venue went out. Cue great mirth and jokes about Britain's infrastructure. The organisers later insisted the blackout had not been planned to highlight their point.
Mine's a Slippery NIP2, please
The trick with these party conferences is how to make yourself memorable. How do you drag in that Cabinet or Shadow Cabinet minister to your discussion, and make your event cut through the fog of endless seminars? The Infrastructure Alliance's answer, this year, is by providing cocktails. More specifically, cocktails with infrastructure-themed names. So, we have the Engineer Passion and the Renewable Rocket. The Slippery NIP2 (that's the National Infrastructure Plan 2, in case you didn't know) was, unfortunately, deemed too controversial. Hansom feels that the Multi-modal Mint Julep should be given a chance. Can any readers suggest anything better?
In bed with Mark
Back in London and new housing minister Mark Prisk made a media visit to Croydon's Safron Square development. The opportunity to speak to the new minister attracted throngs of journalists, as they lined up in the foyer of the show home, while Prisk waited inside - creating the unusual impression of interviewing the minister in his own apartment. The surreal quality of the event increased when Prisk moved to the bedroom and took questions from the comfort of a mattress. But I can assure you there was no pillow talk.
Walkie Talkie hokey cokey
Wondering whether to sneak on to the 200m-high Walkie Talkie, one of London's latest batch of under-construction towers, and base jump? Joint venture developers Land Securities and Canary Wharf Group are ready. They told hacks on a tour of the 37-storey tower last week that the building sports an array of defences to keep out would-be thrill-seekers and pre-emptively monitors websites and forums for any break-in plans. They're hoping to ward off the urban adventurers who scaled the under-construction Shard earlier in the year.
Patriotic Peter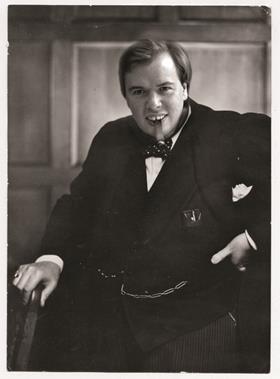 Hansom is a firm believer that all publicity is good publicity, a view which it is unclear whether RMJM chief executive Peter Morrison shares. Still, his interview with wealth magazine Forbes last week gave an insight into the world of the under-fire boss of the architecture practice. RMJM has made headlines this year for high-profile departures and late payments to staff. But fear not, Morrison is equipped for these tough times with a "tatty old book" full of "quotes and speeches delivered by everybody from Churchill to Kennedy, from Mandela to Roosovelt." The interview closes with Morrison reading out his favourite extract from Churchill's "we shall fight on the beaches" speech. If that doesn't inspire, I don't know what will.
Send any juicy industry gossip to hansom@ubm.com