If you thought the grouse season was almost over, think again - there's all manner of bellyaching this week - luckily, we have Titanic-inspired apartments, a tale of love pursued and a nice ski holiday to look forward to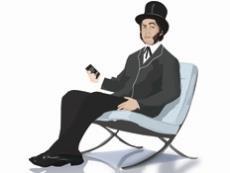 The axe man cometh
Zaha Hadid Architects director Patrik Schumacher certainly caused controversy when he told a stunned audience of architects and developers that social housing and planning regulations should be scrapped. In a speech in Berlin a few weeks ago, the so-called "Donald Trump of Architecture" also suggested building a city over Hyde Park. Nothing escaped Schumacher's wrath during his lengthy rant, sorry – speech, as he also slammed the "PC takeover" of the profession and called for housing space standards and rent control to be axed. His practice has been forced to distance itself from his remarks: "It does not reflect ZHA's past – and will not be our future".
Consider wrist slapped.
Cherchez la femme
An interesting chat with Lendlease's Neil Martin at this week's Building Live conference yielded a few interesting snippets. Having completed his building studies up in Leeds, the firm's managing director for Europe construction said he decided to move to London in 1989 for two important reasons: the nightclubs and his girlfriend. Ironic, then, that he spent the following years living outside it, working on sites around the capital. Still, his admission for his move down the M1 seemed at least more honest, I thought, than the usual "this job was my destiny" guff.
Slippery slopes
Also at Building Live, I bumped into Stephen Gee who is adjusting to life outside John Rowan and Partners after leaving the business recently following 31 years' service.
The former managing partner said as well as staying in the industry, he is also eyeing up opportunities outside it. These include running a ski chalet business with his son. The pair will be flying out to the French Alps this January to scope out chalets that they hope to rent to British skiers. But their plans to buy the homes have been scuppered – or should that be sent off-piste? – by Brexit and the pound's fall against the euro.
So they're having to make do with leasing them instead.
Bah humbug!
It seems the opportunity to visit the marketing suite of Southbank Place – the Squire & Partners redevelopment of the Shell Centre on London's South Bank to you and me – is one that an architecture critic friend of mine is going to pass up.
The invite offers a boat trip, festive-themed drinks and the chance to be instructed by Jo Littlefair, from upmarket interior firm Goddard Littlefair, on how to dress one's home and set the perfect table this Christmas. "I would," my pal, who is not a fan of the scheme, says, "rather gouge my eyes out with an Oyster card." There will be "private cars" at the end of next week's event "to take you on to wherever you need to go". The end of the world, I would suggest, for my sensitive friend.
Bleak midwinter
By popular consensus 2016 has not been a great year – but some of my more doom-laden colleagues have suggested 2017 could be worse. Arcadis is playing on the current mood of uncertainty and pessimism with a cheeky signature on staff's emails asking: "2017 – IS WINTER COMING?" linking to its latest market forecasts, which Game of Thrones fans will recognise as a reference to the HBO swords and sandals epic. If its assessment of what's heading our way next year comes to pass, it will make us all weep tears of nostalgia for 2016.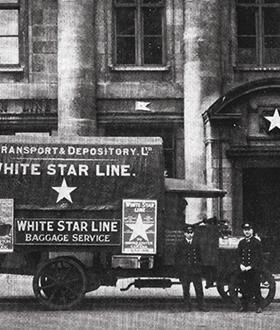 Just add water
Fancy living in an apartment designed like the Titanic? Well, you can now that the London HQ and ticket office of the famous White Star Line, owner of the RMS Titanic, have been turned into a £100m liner-themed luxury apartment block. Called Oceanic House, the ocean liner-themed apartments, each of which are bespoke designed, are surely some of the most luxurious residences ever to be unveiled in London. Built by Byrne Group subsidiary Ellmer Construction, with interior architecture from BLDA, the flats near Trafalgar Square range in price from £5.3m to £25m. Which is a lot of money to sink in a property.
Send any juicy industry gossip to hansom@ubm.com