This week, Jagerbombs all round at Gleeds Serpentine Pavilion Party, a HBF conference speaker fails to bow to (or perhaps comprehend) political correctness, and construction gets ready to rock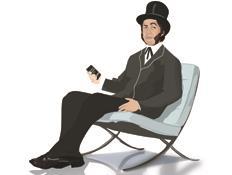 Days of summers past
Summer may be over, but it seems you can still find more than a little Mediterranean party spirit in construction. And last Thursday it wasn't particularly well hidden, as Gleeds took over the Serpentine Gallery Pavilion for an Ibiza-themed party, complete with the aptly named, pink-puffer-jacket-wearing DJ Lisa Loud, Jagerbombs for every guest, and a "casual chic" dress code. It was this last feature, more than the dance anthems, which seemed to wrongfoot a few of the guests. It seems there is a sizeable proportion of the industry for whom casual chic simply means removing your tie …
Return to the Dark Ages
The Home Builders Federation's annual Housing Market Intelligence conference, which took place last week, is the best place to take the temperature of that part of the sector. This year it heard from Taylor Wimpey CEO Pete Redfern, who gave a bottle of champagne to Jim Wren from Strata Homes for being the longest-serving member of the housing industry in the audience. However, there was an awkward moment courtesy of Richard Werth, chief executive of medium-sized housebuilder Banner Homes. It's fair to say Richard didn't grasp the egalitarian spirit behind the UK's Olympic and Paralympic summer. Speaking in front of a presentation slide show featuring Olympic and Paralympic competitors, he said small housebuilders were "sadly handicapped with limited funding" compared to their bigger listed cousins. This is, clearly, someone who needs to see Channel 4's "Meet the Superhumans" video.
Time I was somewhere else
New planning minister Nick Boles is a big fan of lowering expectations. Several times during appearances at fringe meetings at the Tory party conference, the rather personable Mr Boles promised to act like a typical politician in power by saying nothing of interest or by running off to another event before anyone could pin him down on any issue of importance. Most worrying was his hand over to fellow MP and panelist John Howell. "I'm going to leave you in
the very capable hands of John, who has the benefit of knowing something about planning, which is not something I can claim," the planning minister exclaimed.
Second childhood
That said, Howell - one of the authors of the NPPF - proved to have a lovely way with words. The MP told a fringe event organised by the housebuilding industry that we have all been approaching the problem of local opposition to development - the dreaded nimby - in completely the wrong way. "What we need to do is to grasp the nimby by the hand and lead him through to the path of righteousness," Howell said. At the same event, Stewart Baseley, the House Builders Federation executive chairman, made a plaintive and personal appeal for more homes to be built to meet the needs of the younger generation. "My children are still living with me at the moment in their mid-twenties," Baseley said. "I do hope they are not still living with me in their mid-forties but I'm beginning to wonder."
The day the music died?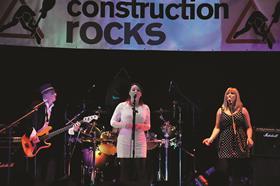 Construction Rocks - the industry's annual battle of the bands - is almost upon us. Guitars are being dusted down, drum kits dragged from attics and spouses driven mad with infernal wailing as nine of the sector's bands prepare for the event at the Camden Centre in North London 18 October. Reigning champions The Instigators (HLM Architects) will take on seven creatively named beat combos, including Jamstastic (KLHUK/ StructureTone), returning favourites Wild S@x Party (WSP), and Rolfe Judd and the Lost Profits (Rolfe Judd). Construction Rocks has raised £40,000 for charity since 2008 and aims to raise £15,000 for Land Aid this year. Want to attend? Email emily.beadon@wspgroup.com.