We get into the yuletide spirit with a pantomime, office Christmas parties, festive jumpers, medieval warriors in the fictional land of Westeros, and an ancient kiwi battle dance. Ho ho ho!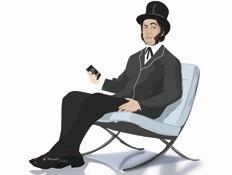 Third time unlucky
Red faces at consultant Sweett Group last week after it announced it will undergo a "strategic review" following a slump in half-year pre-tax profit of almost 90%. The embarrassment was compounded somewhat by the firm having to announce the news three times. The firm's half-year report was issued to the London stock exchange first thing Tuesday of last week, only to be replaced half an hour later and then reissued once again the following afternoon with a correction. When your luck's out, your luck's out.
Raising the industry's hakas
The haka is one of the most fearsome sights in sport. When 15 All Blacks perform the traditional ancestral war cry before a rugby international, most opponents fear the game is already up. But it is slightly less intimidating when a room full of middle-aged construction professionals attempt to do it. I know this because, as part of the festivities at the annual Lighthouse Club Christmas lunch party in London's Grange Hotel last week, five former international rugby greats, led by former All Blacks captain Sean Fitzpatrick, taught the assembled guests to perform a haka after several glasses of wine and a three-course meal. The event raised £100,000 for the Lighthouse Club charity, which provides emergency financial assistance, welfare and legal support to construction workers and their families in times of hardship and stress.
Aviva's goose is cooked
Many thanks to the construction team at law firm CMS Cameron McKenna for inviting a handful of my journalists to join them at Hackney Empire's pantomime, Mother Goose. This unlikely coming together of construction lawyers and the tale of a giant magical goose named Priscilla was down to CMS' role in successfully securing £1.6m for the theatre last year in its long-running legal battle with Aviva over an unpaid construction bond. For the second year running CMS descended en masse on the lovingly restored theatre to enjoy an entertaining panto, set in the fictional land of Hackneytopia. Aviva even got a mention, when the villain was compared to the company - a reference that at least one section of the audience got.
Good knight and good luck
Costain regional manager Bill Robinson has swapped a hard hat for a helmet to take a role as a knight in the hit television series Game of Thrones. Belfast-born Robinson - "a huge fan of the programme" - landed the role through his brother, who is a friend of one of the studio managers on the HBO series. At a wrap party at the end of filming in 2013 he casually asked for a part, and to his amazement landed the role of a knight of contender for the Iron Throne of Westeros Stannis Baratheon a year later. "I didn't have any lines but I did quite a bit of grunting - especially during the battle scenes," Robinson says. Look out for him in series five, expected to be out in spring 2015.
It's our party and we'll cry if we want to
Capital Properties has bravely, some might say rather too rashly, agreed to take part in upcoming ITV2 documentary The Office Xmas Party. The programme, which airs on Wednesday 17 December at 9pm, follows the property management company as they prepare, plan and host "their riskiest and most ambitious internal event ever". Crikey. The event took place on the roof of Birmingham's Fort Dunlop building and featured an icy woodland, a Narnia theme, a giant tepee with log fires and an igloo nightclub. In the publicity material there is no mention of drunken dad-type dancing or ill-advised Secret Santa presents, but surely these will also feature.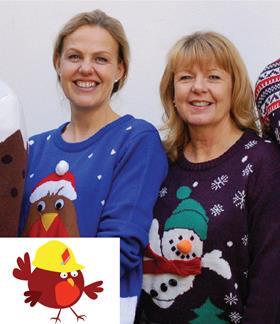 Wrapping up warm
Homelessness charity CRASH is appealing to construction firms to get involved in its Christmas Jumper Day on 19 December. You are invited to wear your most festive jumpers (as modelled in the picture by CRASH's chief executive Francesca Roberts, on the right and communications officer Emma Brophy, left) to raise money for CRASH, which uses building firms' expertise to build or renovate homelessness shelters. An additional ingredient is the #sweaterselfie competition. Tweet a photo of your good, bad or plain dodgy Christmas attire, including a picture of the CRASH Christmas Robin (shown inset), which can be downloaded from the CRASH website (ow.ly/Fq9R7), for a chance to win a £50 John Lewis voucher.