This week, a heady cocktail of London digs, youth training schemes, celebratory relays for those who built the London Olympics, Mitie's new surveying tool, hot air balloons and a huge gin distillery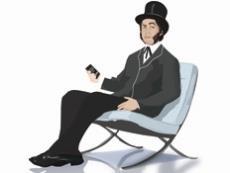 Londinium calling
London is full of hidden gems, but some are only brought to light just before construction is to start - this time Bloomberg's opulent new headquarters in the City. A dig that began before construction started on the building revealed the oldest hand-written document found in Britain. The document dates from 8 January AD 57 and will go on display as part of over 700 artefacts discovered during the excavation when Bloomberg's HQ opens. The Roman documents were written on wooden tablets and contain the first ever reference to London, financial documents and evidence of schooling, all translated by The Museum of London Archaeology. Coins were also found - presumably to pay for the tour buses.
Going up in the world
There is on occasion a lot of hot air in the construction industry and now Keltbray has decided to add to it. The demolition specialist has launched a hot air balloon to mark its 40th anniversary. The balloon flew for the first time in the Lord Mayor's Balloon Regatta last weekend, one of 50 invited to participate in the event to support the Lord Mayor's Charity Appeal. Keltbray's balloon will take to the air above cycle race Ride London on 30 July, the Bristol International Balloon Festival 11-14 August and at the Exclusive Cup at Longleat Safari Park on 15-19 September. If you spot the balloon please post a pic to Keltbray's Facebook or Twitter page or email it to csr@keltbray.com and there may be a prize in store.
The best tonic has a gin in it
Who wouldn't want to stay in a hotel that doubles up as a gin distillery? Portobello Road Gin in west London has announced plans to launch a huge distillery complex incorporating a pub, a G&T bar, a visitor centre and a hotel. The four-storey development on the corner of Portobello and Talbot roads will include a 400-litre gin still fitted in the basement, below the visitor centre and hotel. Not far to stagger from the distillery to your room, then.
Lap of honour
The Rio Olympics may be just around the corner, but the Great Team Relay is planning to revive the spirit of London 2012. The event will see relay teams from firms that helped deliver London's 2012 Olympics - on time and on (revised) budget - race around the stadium on 14 July for pride, fun and some fundraising. Firms already taking part include Balfour Beatty, Wilkinson Eyre and KPMG. For further information or to sign up, go to www.greatteamrelay.com
Nine days' wonder
The Construction Youth Trust's Budding Builders programme - which trains young people from disadvantaged backgrounds into construction careers - has won a share of a £2.5m skills fund from NatWest. The programme was one of six London community projects to get a slice of the bank's skills and opportunites fund. The funding gives two cohorts of eight young people the chance to attend nine days of full-time training towards careers such as bricklaying, plastering, plumbing, painting, tiling and carpentry. Christine Townley, executive director of the trust, said: "The funding will go a long way in helping us to make a difference to young people's lives."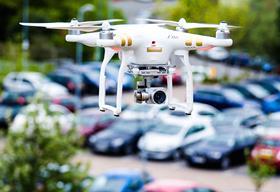 Here's looking at you
It is already fairly difficult to avoid Mitie's 63,000-strong workforce, as the ubiquitous facilities management giant seems to run most of the UK's buildings. Well, now it's going to get a whole lot more difficult, as the firm has launched a new drone service. The technology, the firm says, will enable improved property surveying, efficient thermal mapping and the inspection of hard-to-get-to high-rise buildings, all captured with a hi-resolution 4K camera. No mention of it being used to spy on its competitors, so there's a relief.