There's a wry confession at the Education Funding Agency, directors at a charity's VIP reception sneak into a pop concert, and workers on the Nottingham Tramlink project face a strict drink and drugs test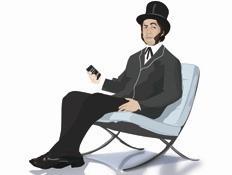 Recession confession
The Education Funding Agency (EFA) last week announced it has put up the benchmark build costs it's willing to pay contractors on its major frameworks by 5% in response to the growing price inflation in construction. Obviously for an agency charged with driving through significant cost reductions in its construction spend, and victim of continued government spending austerity, this isn't entirely good news. So Mike Green, the EFA's director of capital, was understandably ambivalent about the end of a recession that has been so damaging for the industry. With a wry grin, he told a breakfast meeting of education contractors and consultants that the EFA was alert to the price hikes being seen in construction. "We're always alive to this kind of thing," he said. "I guess we should be really happy that the recession is over. I personally could have done with it lasting a couple more years."
Going green
Many of the industry's education directors were present and correct at the VIP reception for charity the Transformation Trust following its Rock Assembly at Wembley Arena last week - an annual event where pupils from schools across the country are treated to performances from some of the younger generation's most popular singers and bands. It seems several of those education heads, however, revelling in their "middle youth", turned up slightly early in order to sneak into the back and catch the headliner, Professor Green. Whether or not all of them actually knew they were arriving to see the rap artist, rather than their main client, the Education Funding Agency's capital director Mike Green, has not been established.
Positive workforce
News emerged last week of dozens of workers failing the stringent drinks and drugs testing taking place on Vinci-owned Taylor Woodrow's Nottingham Tramlink project. According to the local media, 48 workers have tested positive for alcohol or drugs on the project being built by Taylor Woodrow and Alstom after strict toxicity tests were introduced, prompting headlines about "boozy builders". A spokesperson for Vinci did not say how many workers had failed the tests, but said: "The tests are extremely sensitive - well below drink driving levels - and anyone testing negative is removed from site for safety reasons. "A significant proportion of the failures were in pre-start tests so that the individuals concerned were not permitted to start work on the site."
Just cricket
The Greater Manchester Construction Summit last week at the stunning Old Trafford cricket ground was a well-attended affair, with the leader of Manchester City Council Sir Richard Leese and his keynote speech on the region's construction market proving a draw for delegates. He opened with a gambit on his own recent experiences of the construction sector, as he'd had the builders in to do some work on his house. "My most recent experience was very very good," he said. "They were on time and on budget." No doubt being leader of the city council and one of the most powerful people in the region helps get good results.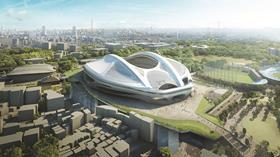 Tokyo rift
After protests from a Japanese Pritzker prize-winning architect, as well as politicians and 500 locals, architect Zaha Hadid has been forced to scale back her plans for Japan's new national stadium to host the 2020 Olympics in Tokyo. The new design is apparently "more efficient, user-focused, adaptable and sustainable". And, perhaps most importantly, cheaper. A spokesperson for the practice said: "All projects around the world go through this process of design evolution and refinement." True enough, but you can't help but feel Hadid would have preferred it if that process hadn't happened in the public gaze.