It's a Halloween special this week: it's revealed HLM's chair once played with the living dead (Status Quo), a former Building cover star meets a terrible fate on the Graham Norton Show, and Frank Gehry gets a bit grisly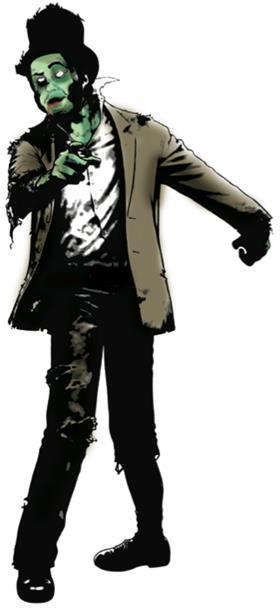 Rocky horror show
Sparkly bodysuits and giant inflatable mushrooms do not tend to go hand-in-hand with construction industry get-togethers, so a big hat tip must go to HLM architects for making this happen. Thankfully, this left field conjunction took place at Lady Gaga's performance at London's O2 this week, rather than the HLM boardroom. But perhaps things could have been different. Rumour has it the practice's chair Chris Liddle (who, as anyone who has been to a Construction Rocks event will know is no stranger to the stage) has appeared in a support act not once, but twice, for veteran rockers Status Quo. I'm assuming that band's penchant for denim makes it a better fit for architect-led back up than Lady Gaga's sequinned attire … but never say never.
Going to the chair
Jessica Stevens' credentials as a sustainability consultant were commended by Building in February as one of our "50 sustainability stars". Since then, Stevens' career has gone from strength to strength, moving from consultant IPD to become an associate at GVA in the summer. But her professional credentials failed to impress Graham Norton. When placed on the "red chair" at the end of his BBC chat show last week, she was asked what she did for a living. "Real estate sustainability consultant", she replied. Cue howls of laughter from the audience - and being immediately ditched out of the back of the chair. Poor Jessica! She told Building: "I didn't think what I did was that boring, given the next person was a regional fundraising manager."
Frightful behaviour
Renowned architect Frank Gehry caused a stir when he collected the Prince of Asturias award in Spain this week. At the press conference, Gehry described 98% of modern architecture as "pure shit", and gave reporters the finger. The architect - who designed the Guggenheim Bilbao - was asked what he would say to people who dismiss his architecture purely as spectacle. He responded: "We are dedicated to our work. I don't ask for work […] I work with clients who respect the art of architecture. Therefore, please don't ask questions as stupid as that one." He later apologised and blamed jetlag for his irritable response.
The town squares
Building charity Article 25 has unveiled the artworks created by leading architects, designers and artists for their annual 10x10 Drawing the City London fundraising auction. The charity designs, builds and manages buildings for some of the world's most vulnerable communities. The event takes its name from the grid of 100 squares laid over an area of the city, which this year has The Shard at its centre. Each of the participants is allocated a square of the grid and donates an original artwork inspired by the buildings within their square. Online bidding runs from 4-25 November.
Very superstitious
Want to hear something spooky? Well, apparently, moving home on Friday the 13th and the house number 13 are just some of the superstitious reasons for creeping out potential homebuyers, according to research by estate agent network Move with Us. Other concerns included not wanting to live next to a graveyard, black cats being seen during viewings or more commonly, questions about ghosts in the property. Some agents cited especially ghoulish and off-putting finds, including a coffin or dead person's ashes in the house, taxidermy and rows of bottled specimens on shelves in a cellar. Apparently a spooky history can devalue a home by up to 20%.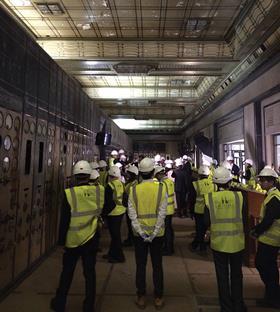 The flats of sin …
One of my journalists attended a tour of London's Battersea Power Station this week, as part of the signing ceremony for a £1.3bn funding deal to kickstart work on the redevelopment of the grade II*-listed building next year, which took place in the building's impressive art deco Control Room A. Tan Sri Liew Kee Sin, Malaysian chairman of Battersea Power Station, led proceedings, also doubling up as a good-humoured salesman, taking every opportunity to cajole the assembled financiers to buy flats. My hack also learned that a relative of the building's original architect, Sir Giles Gilbert Scott, Catherine Scott, today works as a sales manager for Battersea Power Station. Talk about keeping it in the family!
Send any juicy industry gossip to hansom@ubm.com