This week we imagine an alternative reality where Chelsea FC has British players, birds are singing indoors, HS2 gets on with everybody and after-work drinkies come with a diplodocus on the side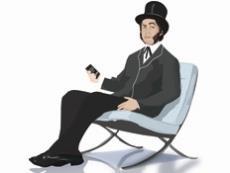 Not from round here
I must confess I am rather interested in how many bricks will be used at the new Chelsea stadium. My hacks tell me the final total will be close to 6 million, which is not a surprise, given that the architect is Herzog & de Meuron – the Swiss practice behind the similarly brick-tastic Tate Modern extension. That used, you may remember, 167,699. I understand the bricks used there were, in fact, produced overseas – at a factory near Munich in southern Germany. The practice tells me that it's very keen to use London bricks on the Chelsea stadium job. But it wouldn't surprise me if the bricks came from further afield in the end. After all, Chelsea has a foreign owner and a foreign manager, while 10 of the 11 players starting in its last league game were, erm, foreign.
A marked man
My hack popped over to Canary Wharf to see for himself why the developer is so excited about its new Herzog & de Meuron-designed resi tower. A presentation event was held at One Canada Square – still the best-known tower at the Docklands site – and for him it was the first time he'd ever been inside. Spotting the man who built it, Sir George Iacobescu, my hack casually asked if he'd care to guess how many times he himself had been in it. "I built it," replied Sir George whose office is on the 30th floor. "You can see the scars on my back."
Is it a bird, is it a plane?
Still in Canary Wharf, my colleague was shown around the marketing suite for the development known as One Park Drive. Despite being way up on the 31st floor on a cold and blustery day, he could hear the soothing notes of birdsong – being piped into the show flats for would-be buyers. He was a bit surprised it wasn't the noise of planes from nearby City airport … At the event, the PR person for Herzog & de Meuron politely requested my colleague make sure to refer to the practice by its full title.
He tells me the PR seemed a little concerned the firm might just appear as Herzog in print – like, for example, Balfour does, or O'Rourke, or Fosters. Whoever said architects were a little uptight …?
Talking therapy
As the considerable impasse between HS2 and Mace over the award of a key role to rival bidder CH2M enters a fifth week – with the looming threat of a court battle and the hiring of a QC, no less – I was interested to spy that the client on the scheme has put out a new tender for a "collaboration delivery framework". Successful firms on the £9.5m deal will help HS2 with work "encompassing collaboration system development, team effectiveness and behavioural assessments". So, basically, helping HS2 get along with its suppliers. Expertise that may come in handy!
Tyrannosaurus wrecked
Good news for those (and surely, that's all of us) who enjoy both Pimms and prehistory! London's venerable Natural History Museum is to get a champagne bar – presumably because looking at animatronic dinosaurs may be even more entertaining when drunk. The South Kensington institution has submitted plans for a 20-seat bar, a restaurant, a lounge and a study as part of an overhaul of the main, grade I-listed Waterhouse Building, which houses the museum's galleries. Two floors in the south central towers would be opened for non-staff use for the first time if the proposals are approved. I'll raise a glass to that!
Re-cycle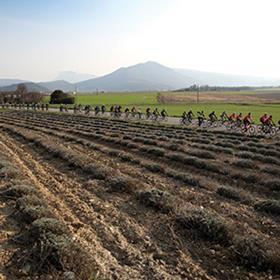 While exercise for most Mipim attendees constitutes gathering the strength to stumble from one drinks event on the Cannes waterfront to another, there is of course the annual Cycle to Mipim charity ride where property types peddle 1,500km from London to the south of France in six days, putting everyone else to shame. The fundraising total from this year's event – the largest ever, with 190 participants – is now in, with more than £550,000 raised for charity.
Send any juicy industry gossip to hansom@ubm.com