This week, the ONS struggles with statistical correctness, Crispin Odey plans to put some birds up in a stately home, and the first post-Olympic neighbourhood is ready, ahead of time and under budget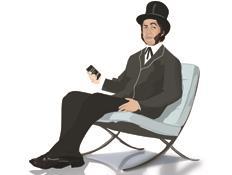 Party down
It's time once again for construction bosses to press the flesh with politicians at the party conferences. At this week's Labour party jamboree in Manchester, the delegates roundly trashed the coalition's record, with industry reps surprisingly seeming almost as keen as the members. Most amusing was the revelation that Lib Dem business secretary Vince Cable is known by many as "the minister for wings and wheels" given his fascination with the motor and aviation industry, and love of photo opportunities that involve him driving Jaguar cars.
Ballpark figures
There's been another statistical mishap at the Office of National Statistics (ONS). Just over a year after this magazine ran a cover with a picture of a sweet jar and the line "Anyone's guess?", poking fun at a previous ONS cock-up, came last week's clanger - the ONS revealed that contrary to an earlier release, new work in construction did not grow 0.2% in the second quarter of this year as stated, but actually fell a massive 8.5% to its lowest level since 1980 (see page 17). The statistical error amounted to a trifling loss of £1.2bn in new work. Perhaps another cover is in order - pin the tail on the donkey, anyone?
A blur of optimism
Last week saw the welcome return of Turner & Townsend's annual cocktail party at the Royal Opera House after a three year absence - perhaps evidence that the sector's consultants at least are starting to feel a little more flush. The rumble of gossip could be heard from down the road from the grand venue and my hack was hard pressed to squeeze in after a late arrival. There was a refreshing amount of good cheer about the place, although that could have been the free-flowing drinks. Thankfully the reporter sidestepped the general surge to the local pub at kicking out time, otherwise I certainly wouldn't have got any work out of him the next day.
Bricking it
They don't hang around at the London Legacy Development Corporation. Word reaches me that the first neighbourhood of the former Olympic park in Stratford, East London, is already complete - albeit in Lego. A Lego replica model of Queen Elizabeth Park - complete with a representation of the first post-Olympic neighbourhood, East Village - is on display at Westfield Shopping Centre nearby. As tempting as it is, we shouldn't make fun. This could be the answer to the capital's chronic undersupply of housing for Lego men.
Unsteady advice
Congratulations to Paul Westbury, Buro Happold chief executive, and Chris Wise, co-founder of Expedition Engineering and Building columnist, who jointly picked up the Institution of Structural Engineers' prestigious Gold Medal Award last week. But I was driven to wonder whether Westbury quite got his message right in his acceptance speech, which was addressed to the next generation of engineers. He advised: "Ignore everything you've ever learnt and be creatively destructive to kick up some dust." Perhaps not the best advice, I would have thought, to people entrusted with ensuring buildings and bridges remain upright?
Cooped up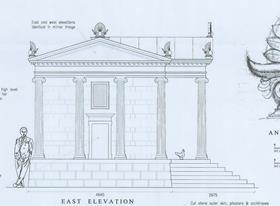 Midlands-based contractors were put on alert this week after one of Britain's richest men - hedge fund multi-millionaire Crispin Odey - announced he was to build a new stately mansion on his estate in the Forest of Dean, Gloucestershire. After a look at the finer detail, including designs by Christopher Smallwood Architects (left), though, it emerged that the palatial residence, replete with stone colonnades, windows made of English oak and topped by a decorative "anthemia" design, was nothing more than a grandiose hen house for his chickens - albeit one worth £150,000. Still, times are tough for regional contractors, there could yet be a bidding war.