We're far too modest to mention our IBP magazine of the year award last week, ahem, but of course much of our success is thanks to the everyday, sometimes eccentric contributions of building folk - talking of which …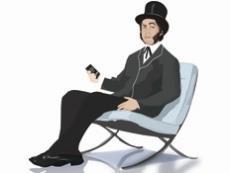 A life on the ocean waves
The interview at Building Live with Lendlease boss Neil Martin last week (click here for highlights) took me back to the days when its predecessor Bovis was part of the P&O shipping empire. P&O's results were always a highlight for one of my then cub reporters, who would trundle off to the firm's opulent offices on Pall Mall to listen to P&O's executive chairman Lord Sterling move seamlessly from how luxury cruises in the West Indies were doing to how things were going at the rather less glamorous Bluewater shopping centre, which it was then building. It always struck my hack that Lord Sterling was rather more comfortable talking about boats than he was about muddy boots. Dry land versus choppy waters, I'm tempted to say.
Barrow boy makes good
A former security guard at an Argos store in north London, who went on to become a property developer, has now been elected as president of the Gambia. Adama Barrow returned to the Gambia in 2006 to set up Majum Real Estate, a property company managing private real estate that he still runs today. Barrow saw off competition from pre-election favourite Yahya Jammeh – who has ruled the Gambia for 22 years – to become the country's next leader. According to reports, Barrow was a security guard for Argos in the early 2000s while he was studying in London for real estate qualifications. I'd like to think the experience at the chain came in handy but I'm not sure how. I don't suppose as president he'll be able to offer same day delivery.
Opportunity knocks
I hear that one of the sites being considered for the planned Crossrail 2 terminus at New Southgate in north London is at the home of a well-known builders' merchant. The £30bn scheme is due to run from Wimbledon in the south-west to Tottenham and New Southgate in the north-east. The final route has still to be nailed down, with the well-heeled residents of Chelsea not happy about a planned station in their midst. But their anger is likely to be less saltily expressed than those of the New Southgate builders for whom the warehouse is some kind of mecca. I think I may keep my suggestion that they "look on the bright side – think of all the work" to myself.
One for the birds
PING! This landed in my inbox.
A release about a design show in Miami hit new highs of incredulity. A Turkish architect was behind something called the Flamingo Lounge at Design Miami 16, which finished last weekend. "The aesthetic for the Flamingo Lounge was inspired by a number of diverse sources, from the flamboyant panache of cult filmmaker John Waters, to the utilitarian minimalism of Mies van der Rohe and the colourful liquidity of Gaetano Pesce," the blurb gushed. No mention of flamingos, though.
It's a materials world
Analyst Kevin Cammack's daily updates on quoted building and materials firms are always an entertaining read. One from earlier this week managed to link his team, West Ham, to the Italian referendum – something about a quote from beaten PM Matteo Renzi suggesting that in Italian politics no one ever wins – while he gave readers a few lines on what to expect in the upcoming week. He wrote: "Monday 12th December: is a big fat bland as we formally enter the Xmas run-in period when only Scrooge-like companies feel it necessary to bother us." No fence-sitting from Kevin.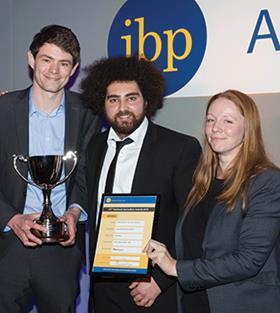 In the pink
Peter Rees, the controversial former head planner for the City of London, entertained hacks and industry leaders at the annual IBP Awards for property journalists – albeit a year late. Rees was booked to do a comic turn at last year's awards but forgot and had a late-night nap instead, sleeping straight through them. Rees – who dabbles in stand-up comedy alongside his day job as a professor at the Bartlett School of Architecture – joked that you have to be careful with journalists, saying he had agreed with an FT journalist on something he had found incomprehensible just to be helpful, only to end up on the front page of next day's paper. At the awards, Building picked up the much-coveted magazine of the year award (pictured).
Send any juicy industry gossip to hansom@ubm.com