This week, the construction industry has fun on the water and climbs every mountain - well, three of them - while Berkeley celebrates trickle-down happiness and the chancellor makes a shocking confession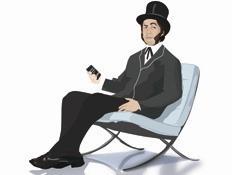 By the book
Labour's pledge that it would honour the current government's free school pipeline if elected, revealed in Building last week, may have seemed surprising given the fierce policy battleground that free schools have become. But what was behind the timing of this apparent thawing of relations? One consultant cheekily made the point last week that Labour's statement came weeks after education secretary Michael Gove gave a generous review of his opposite number Tristram Hunt's new book, Ten Cities that Made an Empire, in the Times, describing it as an "exemplary read". To suggest that the two are linked is far-fetched, but should Hunt's book make Gove's ever-decreasing shortlist of books deemed acceptable for the national curriculum, then I'll be on the lookout for a wholesale Labour U-turn.
Reasons to be cheerful
Announcing stellar annual results last week showing profit up 40%, Berkeley Group chairman Tony Pidgley was extolling the merits of the economic recovery. The legendary housebuilder said the return to growth had created a "feel-good factor", which "benefits everyone". I've no doubt that is the case. However, a curmudgeon would probably point out it is likely to benefit some more than others. The housing market surge has made it almost a given that Berkeley Group will be able to meet its promise to return billions in cash to shareholders, which in turn will trigger the payment of a "long-term incentive plan" - known as the LTIP - to six senior executives at the firm, including Pidgley and managing director Rob Perrins. They say a rising tide raises all boats, and not only does the improving market make getting their bonus more likely, it also means the value of the LTIP (paid in shares) has grown from £280m when launched to about £450m today. With Pidgley himself due for shares worth a cool £115m, it certainly explains his feel-good factor.
Top that
Switching from profits to charity, a 17-strong team from consultant EC Harris took on the National 3 Peaks Challenge this month, climbing the three highest mountains in the UK in 24 hours. The team set out on Friday 20 June at 5pm to climb Ben Nevis, the highest of the three peaks, which stands at 1,344m. With a quick catch-up on some sleep in the minibuses while travelling to the Lake District they were ready to climb Scafell Pike at 4am. Last but by no means least, they hopped straight back on the minibuses and headed to Wales for the final climb up the 1,085m of Snowdon. They completed this final peak as a team on Saturday 21 June, celebrating with a glass of well-earned champagne. Quite an effort.
Southern comfort
George Osborne was in Manchester this week to talk up the government's infrastructure ambitions and float the idea of a trans-Pennine high-speed rail link in a bid to build a "northern powerhouse" city economy (see page 12). It's easy to forget, sometimes, that Osborne - MP for Tatton in Cheshire - is actually a northern MP, given his education at exclusive London private school St Paul's and then Oxford and his general all round, well, southern-ness. In his speech in Manchester's Power Hall, he noted that while he may be the first chancellor to represent a seat in the North for 35 years - he is not in fact from the North. "As you can tell from my accent, I wasn't brought up here. I was born and raised in London," he confided. Thanks, George.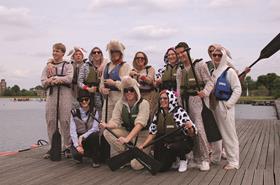 A splash for CRASH
On Thursday this week (the day after Building went to press) the Building team was due to take part in the annual Construction Industry Dragon Boat Challenge in the West Reservoir, north London. Up to 40 crews entered the 200m race, which regularly draws hundreds of spectators. You can read a full review of my colleagues' performance on the water next week. Their aquatic struggles were in aid of Building's official charity partner CRASH, the construction and property industry's charity for homeless people. And it's not too late to donate to this very good cause - simply visit Building's Virgin Money giving page: http://uk.virginmoneygiving.com/team/UBMdragonboatraceforCRASH