This week's construction gossip: Not only are women refusing to put up with any more nonsense, but now a man can't even trust his smartphone not to cause offence. Plus, there's a malodorous whiff coming from the gents – oh well, fancy a pint, mate?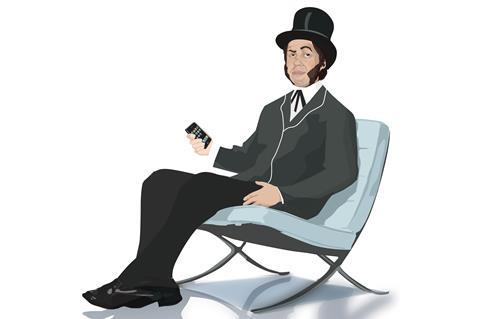 Rear-ended
I was chatting to a technology type the other day who was lamenting the fact that the construction industry still uses the acronym "BIM" when describing matters digital, since it doesn't give the full picture. And it seems there are other, less obvious, pitfalls. "From time to time my smartphone likes to spellcheck it as 'BUM'," he added. I don't imagine that sort of thing is especially helpful when sending messages to the office, or clients for that matter.
Diddums
Are you a white man of a certain age in the construction industry? Do you feel under attack in the post-#MeToo climate? Perhaps you're not alone. My colleague was talking to a high-flying woman in the industry whose eyes have recently been opened to the inner workings of under-siege men. After yet another "pale, male and stale" construction gathering, one such chap took exception to the label. "I mean, how would you feel if I described you as 'female, uppity and pre-menopausal'?" he asked her. I would suggest it's a tagline that'll never catch on, for a host of reasons. It doesn't rhyme, for starters.
Ale and hearty
To the Building Centre for the launch of a report on factory-made housing in London, with the keynote speaker Richard Rogers. Ahead of the event, my scribe, like any sensible hack, took himself to a nearby pub – and nearly fell off his bar stool when Rogers himself popped in for a sharpener and plonked himself down right next to my chap. My hack is happy to report that –despite spending a lot of time in wine-swilling Tuscany – the architect still likes a pint of ale.
If the hat fits
Into the event itself and the drinks were still flowing. But now they were being handed out by waiters and waitresses dressed in hi-vis and hard-hats. I'm told the catering staff still had their black trousers and white shirts on underneath. Perhaps it was all a cunning ploy to see if any of the staff fancied trying their hands at plugging the industry's skills gap instead of handing out free booze.
Going for the burn
The well-heeled denizens of Highbury Fields in north London were unhappy with a £2.5m refurbishment of Highbury leisure centre – the finished building was a far cry from the promised designs, they moaned, branding the refurbished centre "an out-of-town Tesco" (Waitrose they might have tolerated). But before the service operator was able to fulfil its promise to fund "improvements", the building burned to the ground. Apparently, the contractor was putting finishing touches to the refurb when someone mentioned a leak in the roof. Nothing a dab of bitumen wouldn't sort … The next thing anyone knew, 80 firefighters were battling a huge blaze. Fortunately, no one was hurt. And as one cheery local resident put it: "At least we seem to have got ourselves an outside swimming pool at last."
Damp coarse
Readers may recall a recent note in this column about the chlorine pong emanating from the water features surrounding the new Bloomberg HQ in the City. Well, it seems there is an even iffier whiff within the Stirling prize-winning structure itself. A chum of mine who works in the building is bothered by an odour in the gents caused, he says, by there being "not enough water" within the porcelain (for admirably green motives, of course). Added to this, he says, the facilities are floored with grey carpet tiles, which is bound to store up trouble, literally. "What were RIBA thinking?" he wailed.
The high life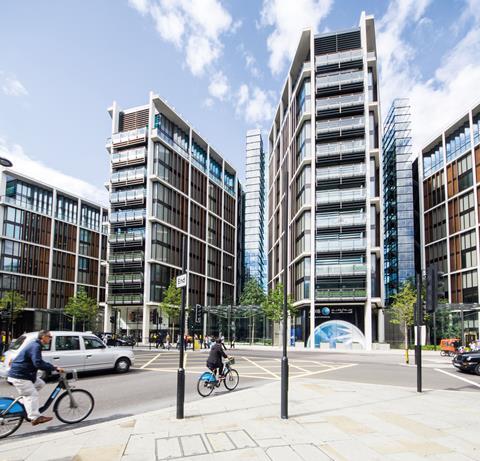 The record for the most expensive home ever sold in the UK has been broken, it was reported last week. A penthouse suite in One Hyde Park, developed by Candy & Candy and designed by Rogers Stirk Harbour + Partners, was sold for £160m. So what did left-leaning Lord Rogers of Riverside make of the sale? "I have no idea what to think," he told my hack in awe. "I think it's a mad world – that's what I think you can say. It goes back to that old thing: the top percentage are extremely rich." And that they have good taste in architects, as he might have added …
Send any juicy industry gossip to hansom@building.co.uk