Accountants charge up to £1,156 an hour to sort out Carillion, Wates has a cheap way of moving materials around site and an MP gets on stage to prove once again that politics is just showbusiness for ugly people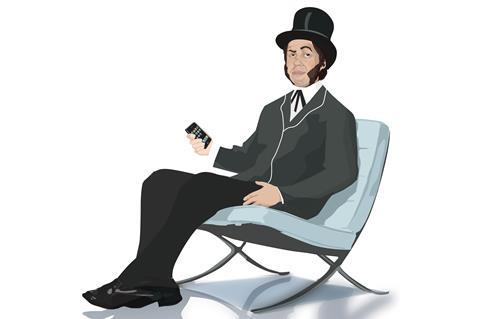 Home truth
Lindum chairman David Chambers has an interesting take on housebuilders. "A lot of good companies like Taylor Woodrow and Wimpey used to be in construction – and sold out," he told my hack. Contractor Lindum Homes has built about 60 homes a year for the past two decades and Chambers admits the 12% margin is around 10 times that which its contracting arm makes. I guess it's not hard to see why some firms gave up on contracting, though the cynic in me might add that, for those that remain, at least they're not building the same thing over and over and over again …
Off their trolley
I read that Wates has been given a ticking off by the Health and Safety Executive for using shopping trolleys to ferry materials about at one of its housing jobs in Hackney, east London. I guess at £1 a trolley, the running costs are considerably cheaper than hiring other forms of transport.
A lucrative millennial market
A slightly alarming survey recently crossed my desk. The research, which was carried out by online marketplace Airtasker, said 84% of millennials were not confident about changing a lightbulb, while 79% did not feel self-assured when it came to painting a shed. It also said under-35s were willing to spend an average of £83.79 to have someone else perform these handy tasks for them. At times like this I find myself wishing I'd taken up a trade, rather than just poncing around as an architect, as it looks like the younger generations will be spending a fortune on getting jobs done around the house.
Not on the money
In the latest tranche of documents published by the select committees that ran the inquiry into Carillion's collapse, there was a letter from interim chief exec Keith Cochrane answering a number of questions put to him by the committees' MPs. Discussing his reasons for sacking the former finance director Zafar Khan, Cochrane said he had decided Khan was not the right person for the job given the fact "he was not on top of the numbers to the extent that the board needed him to be" and "did not have the confidence of the banks". He went on to say the decision "was not a reflection on Mr Khan as a finance professional". I'm sure Khan was gratified to learn that not being on top of numbers had no bearing on his competence as a finance professional. But even so, I rather think he didn't ask Cochrane for a job reference when he left.
Pricey PwC comes out on top
Staying with Carillion, another letter published by the inquiry has revealed that highly paid pensions specialist consultants working for PwC have been charging an average of £1,156 an hour to assist with wrapping up the collapsed contractor. In total, PwC billed 57,534 hours at an average rate of £356 an hour in the first eight weeks of the liquidation, racking up a tab of around £20.5m. While this may be great news for PwC, I'm not sure subcontractors such as NG Bailey, which last week revealed it had been forced to write off £2.1m due to Carillion's collapse, will be so pleased about it.
Playing to the gallery
Tory MP Royston Smith has recently taken a tour of Southampton's Mayflower Theatre during its £7.5m refurb. Smith made headlines in 2016 when The Independent crowned him "least active" of all 177 MPs elected the year before – Smith had asked two parliamentary questions, compared with 471 by the "most active". Smith said: "I promised [Mayflower CEO] Michael [Ockwell] I would do all I can to ensure that Mayflower is kept at the forefront of the government's mind." I'm sure the Mayflower will have the government's entire attention once the little matter of Brexit is sorted out.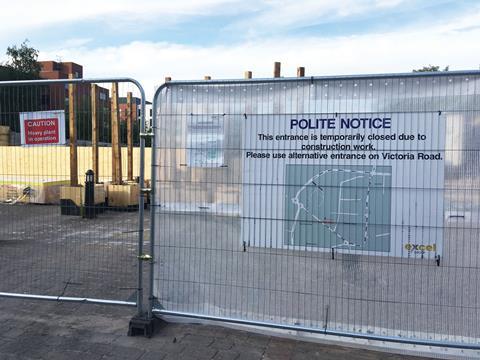 Gone and forgotten
One of my writers was making her way home the other day when this sign caught her fancy. The sign, which is attached to a building site in Chelmsford, Essex, politely declares that the "entrance is temporarily closed due to construction work". What my hack couldn't help but notice is that while this sign does suggest an alternative route, the word "temporarily" seems a little out of place because the building and access point have been completely demolished. Polite it may be, but accurate … that's another thing entirely. I think people had better get used to using the alternative entrance.
Send any juicy industry gossip to hansom@assemblemediagroup.co.uk